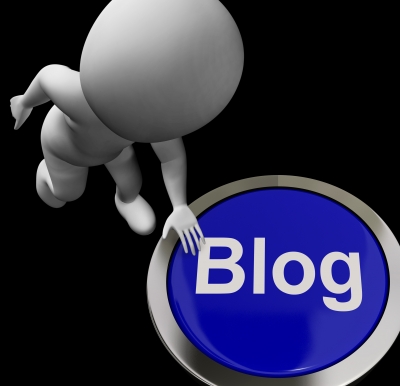 Okay, when I started blogging, almost 5 years ago, I had no clue about layouts, themes, widgets, gadgets, sidebars, URLs and what have you. All I wanted to do was write. And, I chose blogger because I already had a gmail account :).  It took me about 3 minutes to get started on a blog. Besides blogger was free!  Whatever custom settings were there seemed great to me. It was easy to put up a post and that is all that mattered to me then. I chose my blog name on a whim. No deep thoughts went into that. So Rachna Says was born because well Rachna loves talking :).  I had no clue that blogging was about interaction with others. Why would strangers want to read what I write? So, I just shared my blog URL with a few friends who I thought might want to read anything I wrote because they were my friends. But slowly I found other bloggers reaching me. Intrigued, I visited those who landed on my blog, something I continue to do even today. I visit every blog that visits me! No, it is not for a return visit or favor or for a comment. I genuinely like going and checking this new person who has visited me and their website.  When interaction with bloggers grew and I visited other bloggers, I was quite amazed with their templates and the widgets and gadgets on their sidebars. Some I looked at with eyes wide open at the number of their followers and the multiple awards in their sidebars. Some of the gadgets I loved and wanted for my blog, so I googled and went about finding out a bit more by going through the Dashboard settings of my blogger interface. It was user friendly. It is even more now. One does not need to know programming or html and can still create great looking sites. In your spare time, do play around with your template dashboard. That is a good way to learn.
I tinkered around here and there with the fonts, the backgrounds, themes, gadgets etc. And went back and tried to fix if something seemed amiss. The old blogger did not have the amazing themes that the new blogger had, but the themes were always customizable. I got Analytics and stat counter to understand who was coming to visit my blog, along with multiple other widgets that I found interesting. Like I said, seeing it on other blogs made me wish to find out more.  So, painstakingly I went about building my blog's look and alongside ventured into professional content writing after doing online courses and creating an article repository.
Blogging continued seamlessly, as I have never been short on opinions :).  I have never taken breaks. I've not needed to so far. I just love sharing opinions and interacting. And, then I saw that some people had their own names or blognames instead of blogspot.com or blogspot.in that it later became. I was intrigued. I liked the ring to it. I liked having my own name on my space.  After one more google search, I understood how to get custom domain. So http://rachnasays.blogspot.com went to http://rachnaparmar.com. It had a nice feel to it. I loved it because I've always felt that I am worth it ;-). And being a professional content writer, my blog has always been showcased in my writing work. Custom domain did give a professional feel to my site. At $10 a year for the custom domain, I felt it was an investment well made. So, I went from blogger subdomain to my own domain some 3 or 4 years ago. Blogger provided the free hosting for me. So apart from URL change, everything else continued with blogger. Blogger does provide redirecting from the old URLs to the new one. Buying the domain from blogger ensured no hiccups of redirecting DNS settings or in losing my old links etc. And it was cheap at $10 a year. They send you reminders for renewals. And with Google Apps that was automatically activated then, it was a breeze doing the changeover. Remember that initially you will see you Alexa and PR rankings dropping to zero because the servers do not recognize your new URL. It takes google 30 days to transfer the link juice from your previous URLs to the new ones. But you will regain your rankings at the next Alexa or Google Pagerank updates. So, don't let this stop you from opting for a custom URL.
I've seen a lot of people jumping from blogger to WordPress or to custom domain because another friend is doing it or because someone else says it is good. There is no harm in doing it, of course, if you know why you are doing it. But, if you blog only for pleasure, have a dedicated audience that you engage with who come to you irrespective of a blogspot or WordPress attached to your URL, it really does not matter much. If somewhere going ahead, you have more ambitions in the writing field, maybe of getting published or working professionally, it creates a better brand image to have your blog name or your name as a custom URL. It also works in your favor in organic searches. Or like me, you just might like your blog name in its shining glory with no other subdomains attached. It is similar to building a brand or identity. Alexa ranks and google pageranks increase faster for custom domains as compared to blogger or WordPress subdomains. One important consideration is that if you violate knowingly or unknowingly any terms of service of blogger then blogger has the power to delete your blogspot blog. Imagine putting in that much effort and losing it all. With a custom domain, if you have been taking backups, you may restore your blog by creating another blogger account or on WordPress or elsewhere. Also having a custom domain ensures that your links that show up in searches are protected even if you move them to another host. The same will not apply with subdomain links. So your blog rank that you took a long time to build will stay. And if you wish to run affiliate programs or other methods of monetizing your blog, it has to be custom domain that is acceptable to advertisers.
I hope I have given you enough reasons to understand both pros and cons of blogger subdomain and your custom URL. The same applies for WordPress subdomains too. WordPress free themes are more restrictive than blogger's; you can't make changes in the themes. WordPress charges more for custom domain and redirecting than blogger. WordPress has a neater dashboard and some great plugins. But free WordPress has not seen as much work in this regard as premium themes. WordPress does not allow advertising options. I feel both blogger and WordPress have their pros and cons, but that can be subject for another post.
Custom domain in a gist: it is something similar to living in a rented house with your house owner's nameplate at the main door or having your own nameplate even though the house is still someone else's :).
Pic courtesy: Freedigitalphotos.net
Update: Useful Links:
Guest Posting Etiquette for Bloggers
Comments
comments
Do you worry about SEO optimizing the content you write? Now you need not. Get my SEO Cheat Sheet to write kickass Blog Posts that rank well.
Get it for FREE here