As online shopping becomes popular in India, so do coupon websites. After all, there is nothing better than a discount or a deal for a shopper. As an avid online shopper myself who actively purchases clothes, groceries, books, gifts, electronics and many more online, I am always on the lookout for good sites that help online shopping. It is on one such foray that I landed on Zoutons.com. It provides deal coupons for a number of websites like Myntra, Jabong, Flipkart, Snapdeal etc. Here is my review of the website: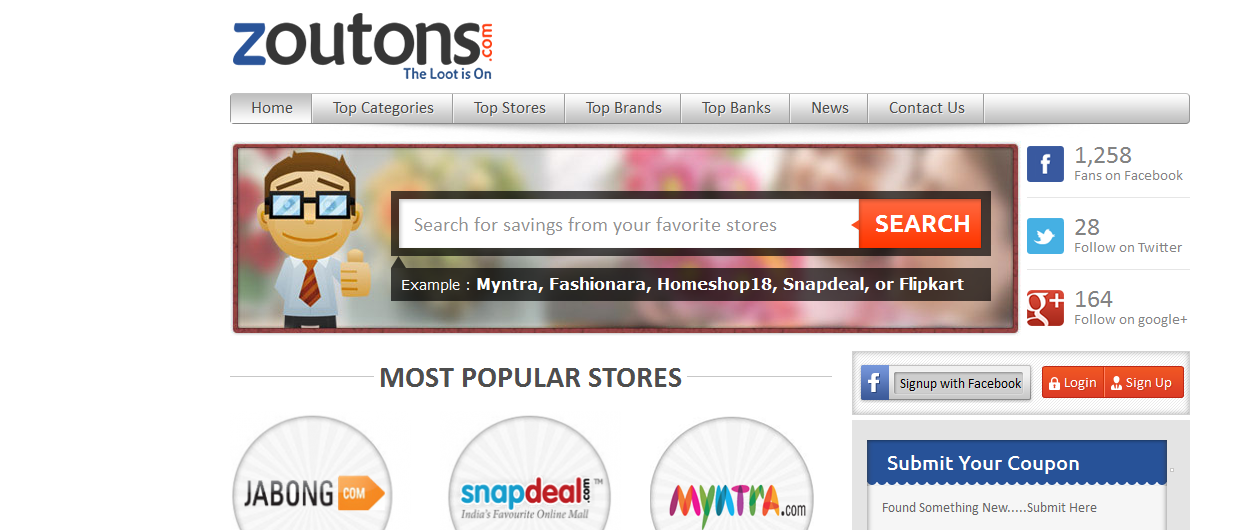 I found its tagline – The loot is on!, catchy and amusing. The site layout is simple and user-friendly as you can see. There is a large search bar that prompts you to input the name of the online portal that you are seeking a deal for. Once that name is entered, all relevant coupons are prominently displayed.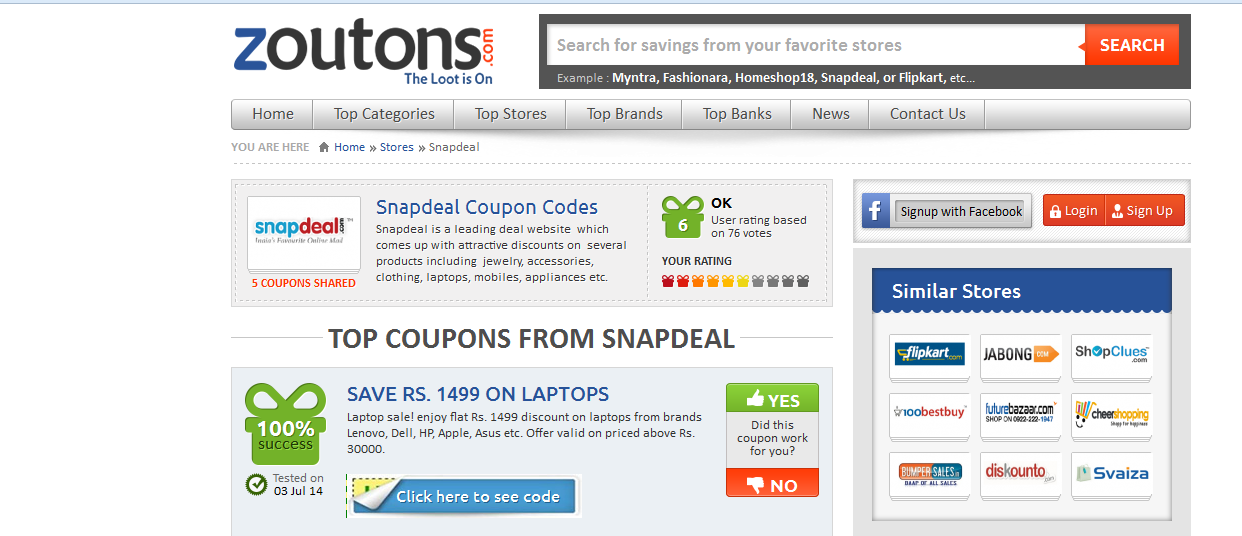 You may click on a coupon and click "Activate the deal" or click on "See the code." Your deal will be activated or you can get the code that you need to input at the time of payment. Zoutons recommends that you also submit that coupon on their website so that they can track it at their end as well. That is all. You get your discount on the spot. There is no waiting and loads of gains.

If you are not sure of the portal where you wish to buy, you can browse through menus on the top of the page like Top categories, Top stores etc. and then pick up the deal at a store that appeals to you.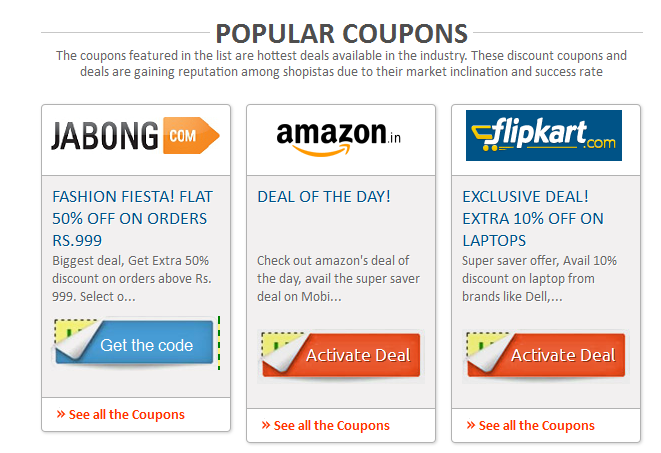 You can also scroll down the site and see the coupons displayed for prominent stores. I liked the fact that the lists down Bank and credit card coupons separately. You can also get travel deals here. Overall, my experience of this website was wonderful. Pros:
Easy to navigate website
User friendly
Genuine coupons
No confusing icons
A great search bar on top for ease of use
Great menu categories that help the user browse easily
Coupons are easy to activate and use
Excellent customer service
Separate coupons for banks and credit cards are very useful
Vast repertoire of categories like travel, cosmetics, airlines, gifts, electronics, apparel, video games etc. that cover almost everything online.
The site loads very fast and all operations are smooth and quick.
Cons:
I would recommend Zoutons.com to anyone who shops online. After all, why must you miss any deal at all?
Comments
comments
Do you worry about SEO optimizing the content you write? Now you need not. Get my SEO Cheat Sheet to write kickass Blog Posts that rank well.
Get it for FREE here