There are moments in your life when life slips out of your hands grain by grain. There are emotional crises one goes through – a bereavement, disease, injury, disability, conflicts etc. that take us to the brink. A shoulder to cry on or a patient ear can help dilute some of the pain and suffering. Some of us lose our battles with life because we do not get timely help. Yet, others are fortunate to find a good Samaritan, an NGO or someone else that rescues them.
I can't help but remember the time my children were stranded alone in a train. My life had come to a standstill then. If it weren't for the timely help of some strangers in that train, I don't know how I would have got them back. Those strangers who included some Railway Police Force personnel selflessly helped the children they didn't know. I can never forget that day and can never fail to feel gratitude for #MyCrisisAngel. I hope to do the same for many others in my own small way.

I can only hope and pray that every person in distress is able to find a Crisis Angel. And you know what, most times it is ordinary people like you and me who can be someone's guardian angel. A stranger who helps a road accident victim and takes them to the hospital. A doctor who works the hardest to save that victim's life. A police officer who reaches out to the family and informs them. All of us are cogs in the wheel of goodness. This goodness sustains our society, makes us believe in the other human being for being there in the time of need. Essentially, this is what sustains the world.

This year has seen some terrible tragedies hit our country. Floods have hit the North-East and Jammu and Kashmir. Cyclone Hudhud devastated Vizag and neighboring areas. The army and disaster management teams worked day and night to help with relief and rescue. Also coordinating rescue and relief were ordinary citizens. Those of us far away did our best by garnering support online. Hence V.O.I.C.E (Volunteers online for impact in Crisis and Emergency) which is a group of ordinary citizens from across the world helped co-ordinate one of the largest relief efforts in J&K. They are also doing the same in the North-East and now Andhra Pradesh.
www.InCrisisRelief.org has been working relentlessly for people in disaster zones.
Remember, we all need that helping hand. Let us be that Crisis Angel for someone out there in need. Contribute in any way possible. Donate money, blankets, food, medicine etc. If you can work on the ground or mobilize relief, that is priceless. Remember every small effort counts in making someone's life easier.
Remember this Diwali, let us brighten our lives by helping someone in distress.
Do follow InCrisisRelief.Org on
Facebook https://www.facebook.com/incrisisrelief
and Twitter at @Incrisisrelief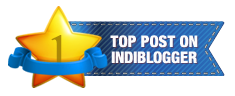 Comments
comments