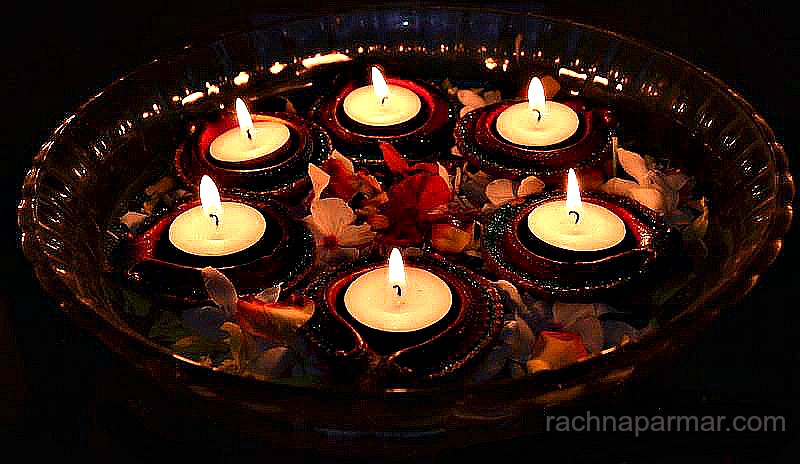 Diwali is by far the most important festival celebrated in my home. It also has some lovely memories associated with it. My childhood memories are redolent with the fragrance of Diwali spent in my maternal grandfather's home surrounded with uncles and aunts and cousins. I remember that we absolutely loved those icky black crackers, which turned into hissing snakes on being lighted much to the agony of our mothers. These ones left ugly black stains on the ground to our delight. We would get started with them right from the morning. And then there were those crazy guns which the boys loved to fire with pseudo bullets. They gave them the feeling of being a hero in a movie, I guess. The only other crackers that were burst were a few sparklers, flower pots, ground chakkars and a stray mirchi strip or two. While the adults lit the crackers, we kids would assemble and watch with wonder and delight.
Diwali was also synonymous with foodie treats. I remember my mother preparing sweets, namkeen, kachoris, puris etc. We used to dig those treats. No one stressed over extra calories back then, even the well-endowed adults of those days. The festival of lights also meant putting up beautiful light bulbs and a million oil lamps or diyas on Diwali night. It was a remarkable sight, as they flickered with tiny flames lighting the inky black night.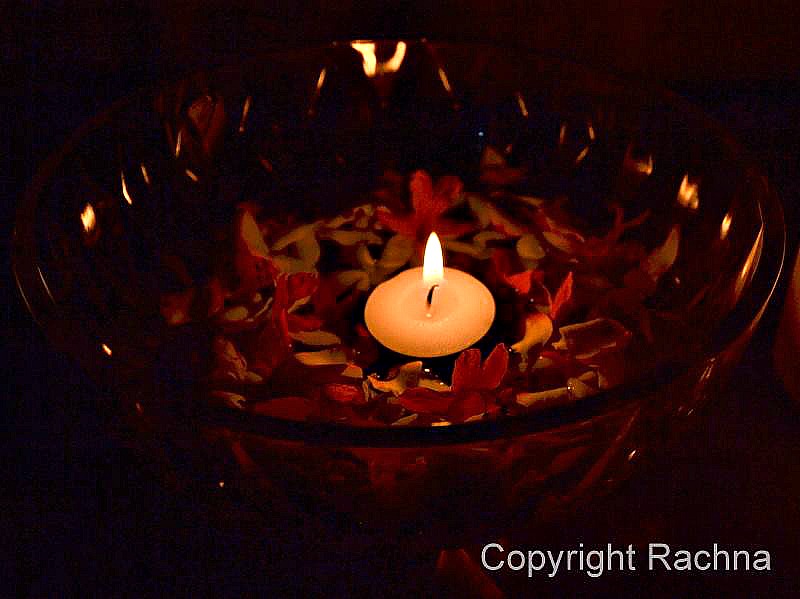 As we dressed in ethnic clothes and did Diwali pooja after helping our elders in cleaning and decorating the in-house mandir (temple), the atmosphere was of cheer and fun. In the later years, we celebrated Diwali at our home and mom tried to match the fervor of those community Diwalis. I remember accompanying them to Diwali parties at other homes where cards were played until late at night. The kids were shooed away to play with other kids. Stuck with one Doordarshan channel and children we didn't know too well, it used to get boring. All other festivities associated with Diwali continued to be the same.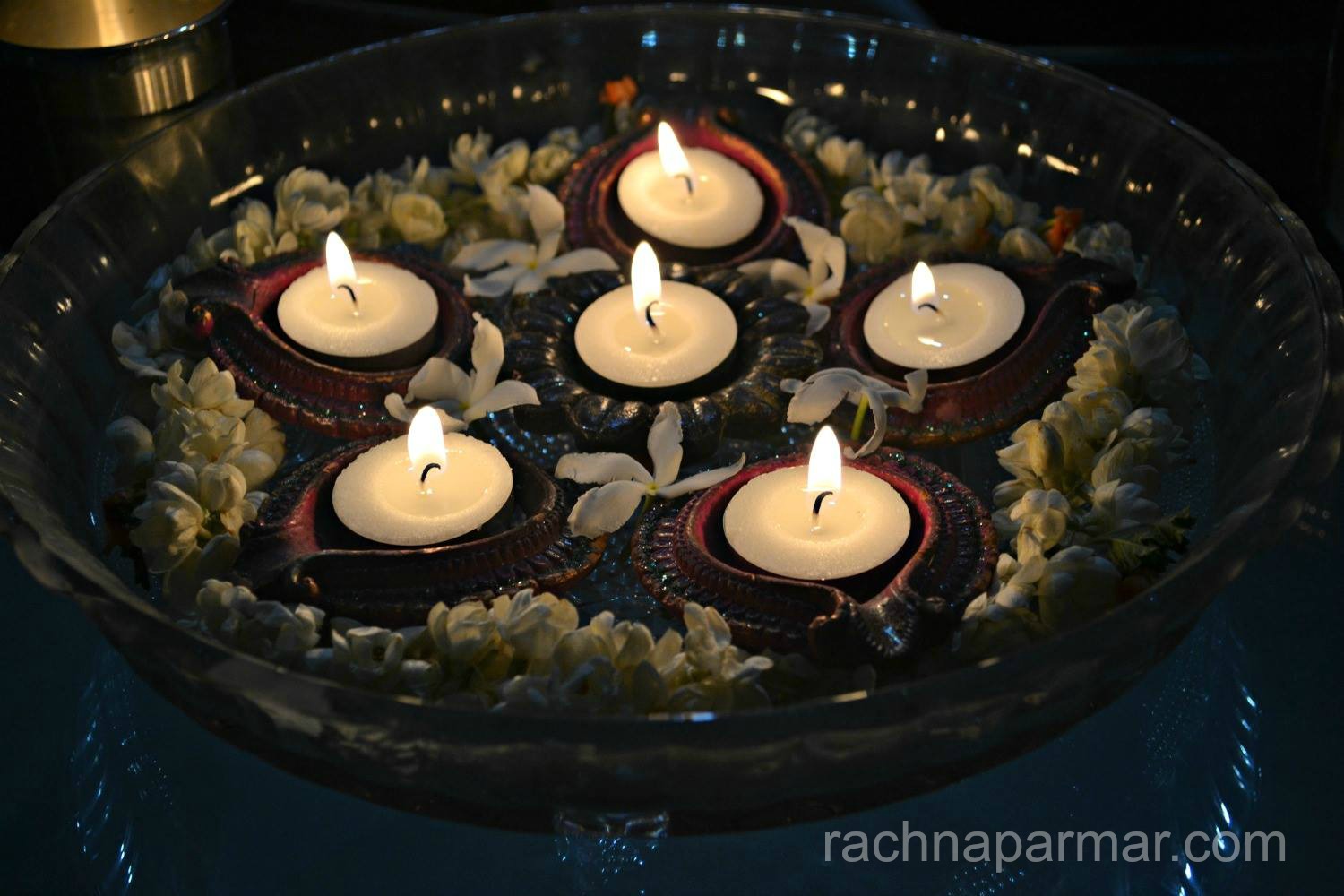 Then we moved to Bombay and Diwali transformed. The cleaning, food, and celebration was similar but more restricted to nuclear setups. There was a lot of gifting that happened and by the end of Diwali, dry fruits and mithais were a much-hated sight. I still remember that one particular friend always gifted chocolate walnut fudge from Lonavla on Diwali. It was yummylicious and we used to actually wait for him every year. What we also now witnessed were crazy cracker sprees that started more than a week before Diwali and sometimes went on late at nights. It was a huge nuisance, something we all have learned to live with out of compulsion. We had since long stopped bursting crackers.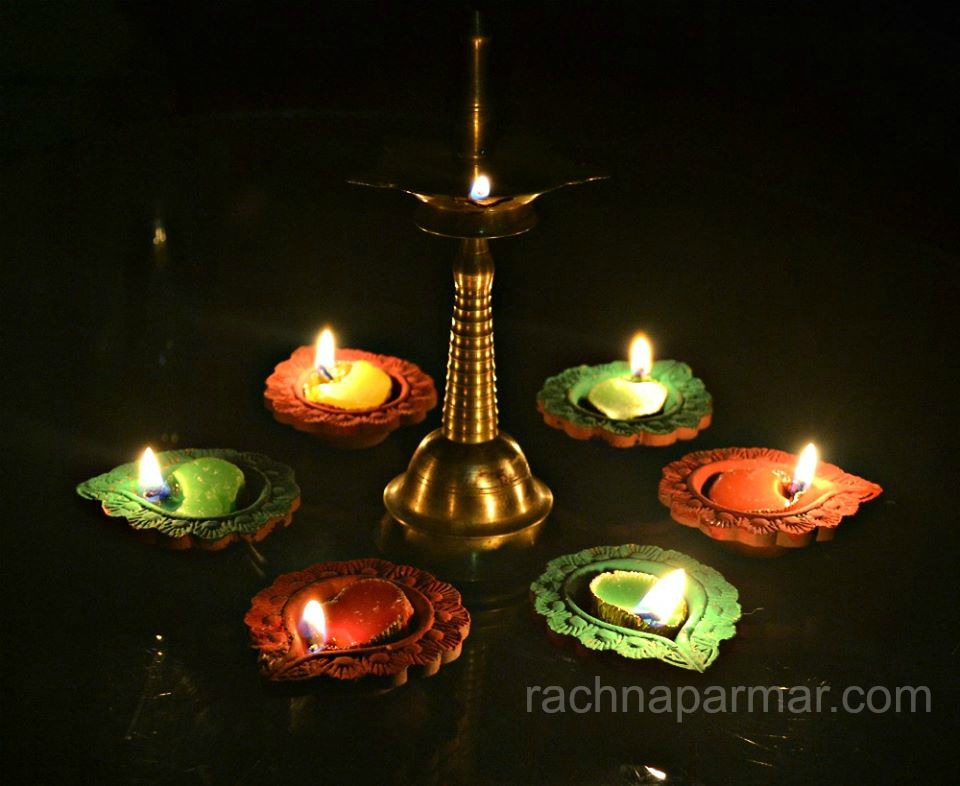 Now in Bangalore, I try to retain the spirit of Diwali. The house is cleaned thoroughly, lit with diyas though most years the diyas have to be lit inside the home. Outside it is too windy. The oil has been replaced by wax candles. The Lakshmi pooja is still done with gusto. We all dress up in pretty ethnic clothes and decorate the house. Of course, I make the kachoris and other delightful food, the effects of which can be seen in the form of paunches. But seriously, I enjoy celebrating Diwali. The nuisance of crackers is lesser here in Bangalore. At least, no one gets up at 1 am and starts bursting crackers. I also enjoy visiting the homes of friends to catch up and share the festivities. The card parties of childhood have long been lost and I am happier this way. If relatives are home, we may just play a few rounds for fun. And the best part is celebrating it with family. Sometimes, my father comes over. At other times we have the pleasure of my mil's company during Diwali.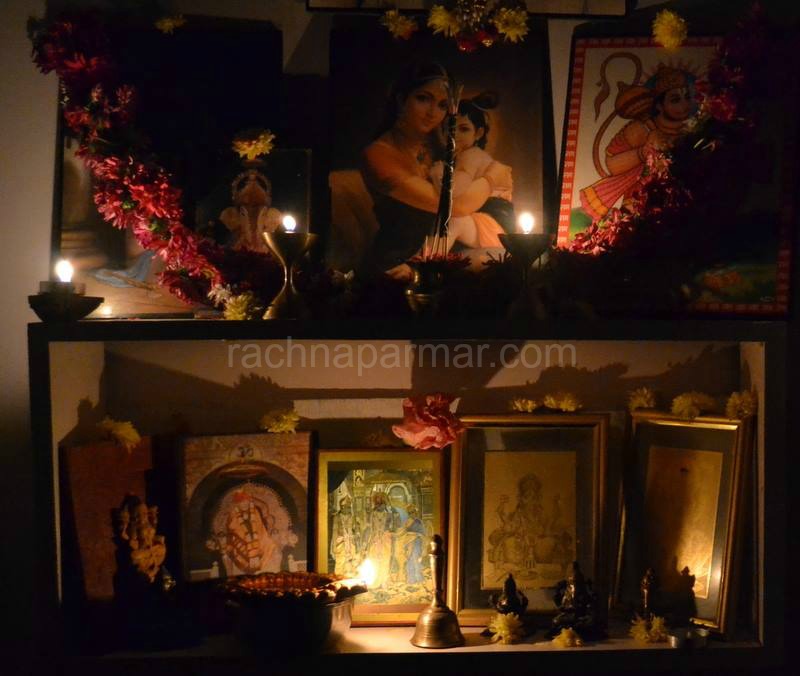 Comments
comments
Do you worry about SEO optimizing the content you write? Now you need not. Get my SEO Cheat Sheet to write kickass Blog Posts that rank well.
Get it for FREE here