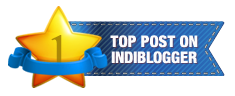 Yes, I was on vacation for 5 days. That takes so much of preparation. Inform clients way ahead of time. As I am a freelancer, I try to ensure that all work is delivered before deadline. And then send mails to everyone that I will be away. Despite that I found clients shooting me emails while I was on vacation. That I kept my smartphone offline made sure that I did not see those mails. Since it was a road trip, the packing was a meticulous affair.
As usual I pack for the kids and myself. I do pack some extra clothes as you can never say with children. And boy, am I glad that I did that! They needed them with all the time they spent in the water. I remember that it was a standing joke in college that Rachna always packs for 7 days on a 2-day trip. 🙂 I miss those trips and those friends with whom life was such a fun ride. Now all of us have families and are caught in our routines. Sometimes these routines are so merciless that we forget to stay in touch even with the closest ones. And then one day you find out that they are suffering from a terrible illness. It cuts through you. You feel guilty for not following up often enough. And now what can you do? Zilch! Just pray and hope that they get better soon.
You are in my prayers every single day and your family too.
Illness reminds me that this trip was almost called off. My son had just finished his exams and promptly got high fever with upset stomach. This was a day before the trip. I was busy nursing him and finishing my last-minute work almost losing my mind. By evening, G and I were almost certain that we won't go. I even went and did some grocery shopping. The son was just a wee bit better and had been resting the entire day. I had gone ahead and bought every conceivable medicine that I take before I travel. Vomiting, headache, fever, loose motions, stomach ache pills and what have you!
A phone call to our hosts in the homestay we were going to immensely calmed me. The gentle person at the other end was almost soothing when he said that a doctor was closeby and that food would not be a problem as his wife would make sure that the sick child would get what he needs. Somehow the reassuring and warm manner in which he spoke to me put me at ease immediately. I later came to know that he was in a bus traveling back home. They provided hot water all through our stay and hot milk for the kids. Really, the power of good reaches out to you in immense ways. Comforted, we took a call late night to give the trip a try. Fingers crossed, we packed in frenzy.
The son was doing better by the morning. Though he took two more days of rest to get completely fine. Armed with medicines and loads of snacks (homemade bars, roasted gram etc.) we loaded up the car and started out from Bangalore at 6.45 am. It being Saturday, I remembered to stop at the Hanuman temple which we visit every Saturday to offer our prayers for the ones who were sick to get better soon.
Some trips can be exasperating to begin with, can leave you an emotional wreck when they begin and then can leave you feeling completely relaxed by the end of it. This was one such trip.
The travelogue and our adventures follow…
Comments
comments
Join my Newsletter
Subscribe and get my posts right in your inbox by email. No spam ever.