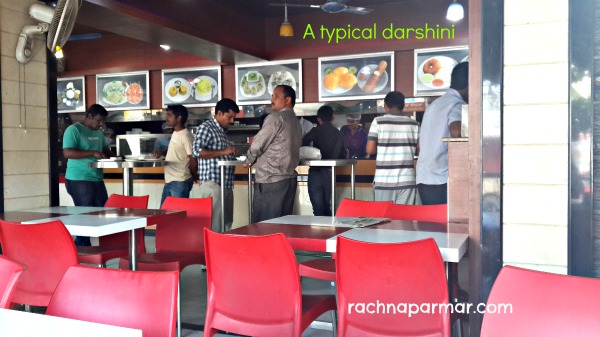 There is something warm and comforting about food. It nourishes and pampers; gives blissful joy and insufferable angst. Since I came to Bangalore, I have fallen in love with the fresh South Indian tiffin or breakfast items that are prepared in multiple darshinis across the cities. These functional places have both standing and seating arrangements where people tuck into yummy South Indian breakfast delights like melt-in-the-mouth soft idlis,crispy wadas, delicious dosas, crunchy uttapams, delectable rava dosa, delightful paper dosa, redolent bisi bele bhaath, and so on.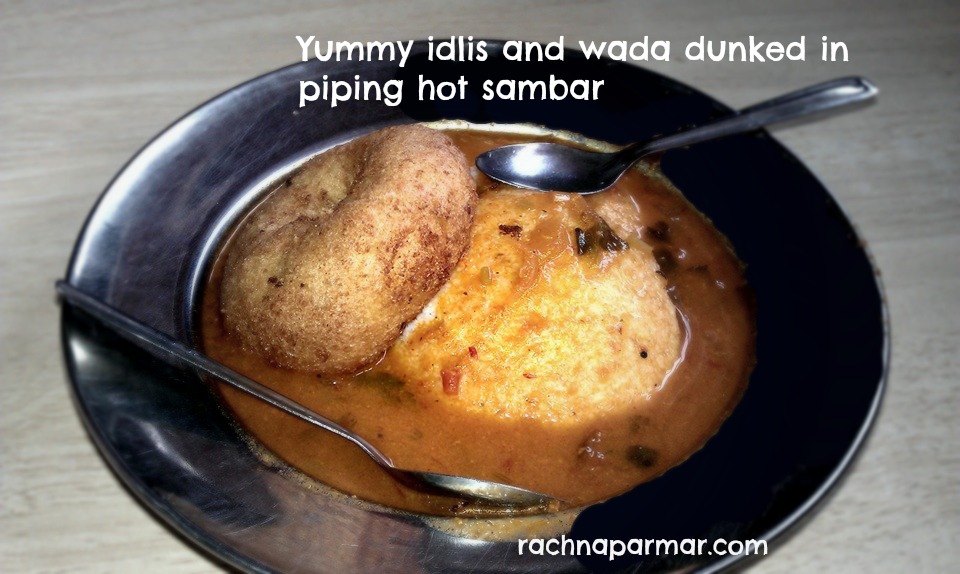 The kitchen is open, and I love watching the men (it is always men) prepare dosas, puris and plate up dishes at tremendous speeds. I never tire of watching them expertly prepare hot dosas even if I have not ordered one. They have a huge tawa which is very hot. After sprinkling water and brushing it off with a large broom, they ladle oil from a steel tumbler. Next dosa batter is spread out in a circular motion pretty quickly. The chef normally makes a batch of dosas so each one is spread in quick succession. Then it is luxuriously splattered with a fiery red chilly garlic chutney and a potato onion filling is then slathered on. Folded perfectly, your dosa is served on to a steel plate with tongue-scalding sambar and coconut chutney. It is foodie heaven for sure.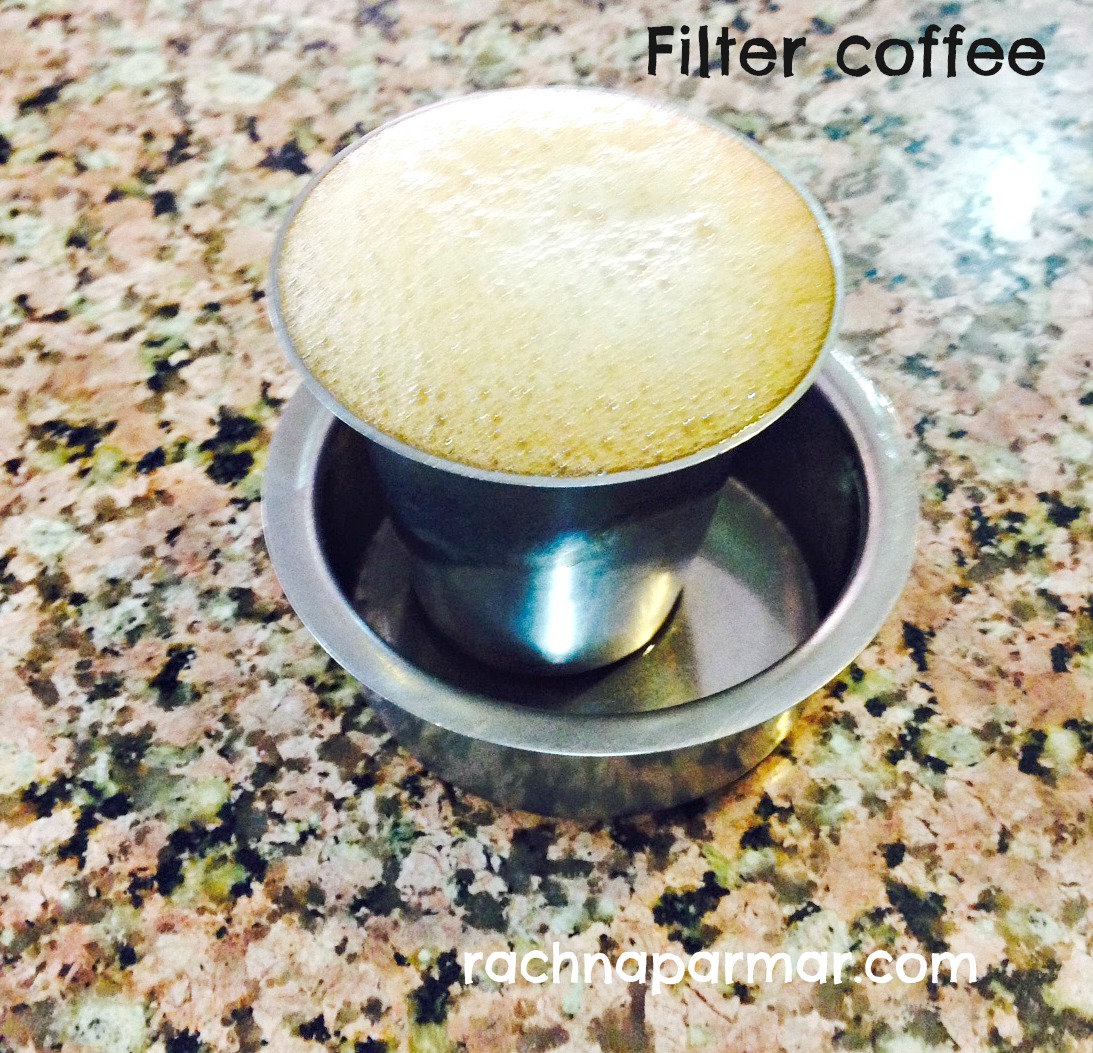 Along with the savory fare, a must order is filter coffee. Served traditionally with a tumbler for you to pour your piping hot coffee in, it is delicious. Even the way the person prepares it is mesmerizing. With utmost precision, he pours the boiling hot milk into the coffee decoction in a steel tumbler never spilling a single drop. Your frothy treat is ready to savor. We always round up our breakfast with this coffee. It is delicious and invigorating.
The boiling cauldrons of sambar and other food paraphernalia along with the buzz about these darshinis is a lot of fun to witness. Most of these darshinis open their doors early in the morning for breakfast. In addition, they are packed to the gills with people queuing up to take parcels home or to consume it with their families.
Our Saturday morning ritual is to head over to a neighborhood darshini to tuck in or pack as the mood dictates. Saturday mornings the thin traffic on Bangalore roads provides the much-needed incentive. A few hours later heading anywhere for lunch or dinner is an ordeal as one waits endlessly in the traffic that moves at snail's pace. What do I do most such times? I order the food in. Not only is it convenient, saves me time sitting in traffic but it actually easier on the pocket with some fantastic food coupons and deals.
Most times, I can get great discounts on pizzas and even take out from the glitzy eateries around the city with these. Online coupons are a real lifesaver I tell you. I am eagerly looking forward to GOSF which will be on from 10th to 12th December.
So, do you have a favorite breakfast ritual on weekends, and do you prefer eating out or ordering food in?
Comments
comments
Do you worry about SEO optimizing the content you write? Now you need not. Get my SEO Cheat Sheet to write kickass Blog Posts that rank well.
Get it for FREE here