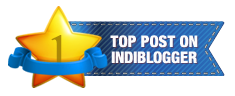 I love to shop online, do banking online; buy apparel, jewelry, groceries and vegetables online. Of course, I work online as well from home. So, it was no surprise when I decided to book my own travel trip online. I had been booking my tickets for a while through online sites, but this was the first time I wanted to do the entire trip planning.
Vacations are hectic times and almost completely aligned to the holidays that children get in school. Those are also the times when most other people plan their vacation too. Hence, the key is in doing the bookings early enough. If you are a budget traveler then the summer holidays of children is a great time to visit normally tourist-heavy locations. You get discounts and most importantly, the places are not thronging with people taking away all pleasures of sightseeing. With two kids in tow and preference for vacations that are more relaxed, I prefer going at non-peak times.
Here are the things one must have in mind when planning a vacation:
Location: This is most important, as you have to know which place you are going to. People prefer going to beaches and slightly warmer places in winter and hill stations in summer. Many people travel abroad these days with great travel packages on many credible travel websites. Yatra.com is a good place for a comprehensive vacation package right from air tickets to hotel booking and car rentals. We can find Yatra latest coupons at Happycheckout.in anytime to save more.
Budget: You have to know an estimate of how much you are willing to spend. This dictates whether you travel in off-peak period or rush times. It also decides how luxuriously you will stay. Your accommodation could vary from budget hotels to homestays and luxury hotels.  What I normally do is check websites like TripAdvisor to see the ratings of accommodations. That often swings my decision.
Itinerary: You must have a loose itinerary in mind, which you can fine tune when you do your research online. Lonely Planet has a wonderful website that gives you a detailed guide of Things to do and see. These days almost every tourist location has its own website. Browse through them to understand the places you wish to see. I also like to read popular travel blogs to understand a personal perspective of travel to these places.
Deals: I love deals and discount coupons. Who doesn't? Thus, I definitely browse to check for travel deals and coupons on credible websites before I purchase my online vacation. I must tell you that I have made nifty savings in this manner.
So, don't wait any longer. Plan your travel online and have a great vacation.
Comments
comments
Do you worry about SEO optimizing the content you write? Now you need not. Get my SEO Cheat Sheet to write kickass Blog Posts that rank well.
Get it for FREE here