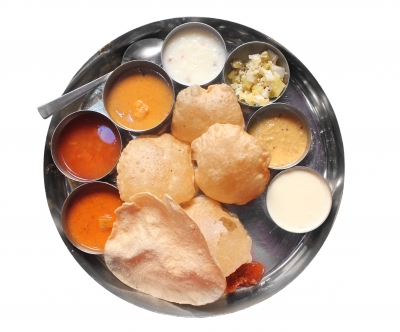 Snigdha hurriedly gulped down her coffee as she waved bye to her husband. He left early morning to beat the commute. She had exactly an hour to go before she hit the road too. Luckily her workplace was about 10 minutes away. Mornings were always very hectic in the Verma household. Their two kids were still sleeping in, as they had their vacations. This made her leave work early and come back home earlier than usual at about 4 pm. She did handle a stray work call or two from home if needed. But before that, she had to get the cook to prepare  lunch and of course feed her not-so-little baby, her doggy, Toffee.
***
Mala had left her house at 6 am as she had to catch that 6.15 bus. Even that early in the morning, it was full. She woke up at the crack of dawn instructing her elder daughter to sweep the tiny floor and wash the clothes without wasting water. She normally got back by 3 pm after having worked in 5 houses. Her work was backbreaking. Most days, she got nothing to eat and had to suppress her hunger pangs by constantly chewing gutkha. She got not a minute to sit as she went about cleaning the utensils, sweeping, mopping and tidying up lovely homes. Her own was a hole in the wall in a slum that had erratic electricity and no running water. She had to buy water from the tanker person who came twice a week. The husband also left early to work as he had quite a distance to commute to a stone quarry where he was a daily wage earner contributing to the high rises of Bangalore.
***
Arti walked in as Snigdha glared at her. "Sorry madam, the child was sick last night. I could not…"
"I have no time to hear your stories," Snigdha cut her off. "Just begin cooking!" Arti quickly washed her hands, as she went about peeling the vegetables. She was going to make noodles and a Chinese curry that the kids liked, for lunch. Luckily, the kids were going to have cornflakes, so she did not have to prepare breakfast today. A single mother of two children, Arti was a skilled cook hence she was quite in demand. She lived with her own mother in her own 1-bedroom house. Her children were studying in a government school. She had big dreams for them. She had picked up many foreign recipes from Snigdha who herself enjoyed cooking especially the exotic kind but found no time these days to spend in the kitchen.

***
Arti was out of the house in half an hour's time as the lunch went into casseroles. She rushed to another home in the vicinity.
***
Toffee was scampering about merrily having finished his hot meal which Snigdha had cooked with her own hands. Brown rice with boiled chicken and vegetables that she made fresh every morning. The cook did not touch non-vegetarian food. He had finished licking his plate and was now licking the faces of the two kids who adored him. Reema and Rashi woke with a smile. As they rushed to the toilet, Snigdha was already ready for work waiting for them to be awake. She cajoled them to have their breakfast on time. The girls took it easy on weekdays especially since both parents were away at work.
***
Mala was mopping the floor and almost winding up when she saw Snigdha open the fridge door. The fridge was packed with leftovers. Snigdha cursed to herself. Last night's palak dal and aloo gobhi were sitting in the fridge. The girls were having Chinese for lunch. She took the casseroles out when Mala's frantic voice stopped her. She had been seeing this routine for the past few days since she joined. She plucked  her courage to intervene. "If you don't mind, madam, can I take this food home?"
"Really, you want to?" said Snigdha. The amma before you refused to touch food that was cooked in a non-vegetarian house. Mala smiled and nodded. "Yes, some people throw such tantrums. I would be glad to take this food home. I don't mind leftovers at all." Snigdha quickly packed the food in two plastic containers of the takeaway kind.
***
Mala was done by now. She smiled at the thought of the wholesome food. She had seen that thick dal with a redolent ghee tadka and the glorious aloo gobhi. Her kids were going to be so happy today. Most days, she made a very watery sambar with shriveled veggies and rice. Groceries and vegetables were so expensive these days. She hardly could afford putting two meals on the table daily.

***
Snigdha was happy too. She hated throwing food away but she hated eating leftovers as much.
Pic courtesy: smarnad at Freedigitalphotos.net
Comments
comments
Do you worry about SEO optimizing the content you write? Now you need not. Get my SEO Cheat Sheet to write kickass Blog Posts that rank well.
Get it for FREE here