It was a rain-washed, downcast day on a July evening. I had just arrived at his Apartment complex and pinged him in advance, as I waited in the car. He was ready. I liked that about him – his punctuality, very in tune with mine. I watched him come out of his house towards me. A huge smile played on his face. He looked quite smart as well. We were going to a work colleague's party who was celebrating his daughter's first birthday. I had the gift with me, neatly wrapped. The gift was always my job, I wonder why. Not that I had much clue about what kids wanted. I spent all my time at my new job and was still a free bird, so to speak. I hope that the child would like the gift I had chosen. I had in turn entrusted the task to my sister.
And, then the smile on my face disappeared. Really? He had worn smart trousers and a complementing shirt with sports shoes. My jaw dropped. What happened to those delicious branded shoes , the leather beauties that he usually word. Or at least those classy casual shoes that went well with both casual and formal attire? This was just not working. I could not help but make him change his shoes. With a groan and a very vocal protest, he went back and changed his shoes. He did give me a cold shoulder for the entire journey, later.
But seriously, why did men do this? I have seen them going to work in this attire – trousers, formal shirt and sport shoes? Hey, that does not work. Sports shoes especially the wonderful kind that you get these days complement your casual attire really well. In fact, I love pairing mine with jeans especially if I have any walking to do. They are after all so comfortable and really good looking too. Hey, and they are so easy to maintain. I just machine wash mine after a few times. Come rain or hail, they are sturdy and easy to wear. Yet, one cannot team them with formal wear. Period!
His mood took a bit of lightening up later. Nothing that a few jokes could not cure. 🙂
Do you wear casual/sports shoes regularly?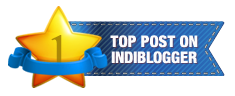 Pic: John Kasawa at Freedigitalphotos.net
Comments
comments