My Lab, Coco, is a dog with a slightly nervous temperament. He is a master in his own terrain read home but outside the house he is a clumsy wreck. A very peculiar trait that he has is that he runs out of the house and goes about exploring the neighborhood. Since our community is not really very happy to see dogs without owners, that is not a scenario that is welcome. Kids, who otherwise love dogs, shriek as if they have seen a tiger. Hence, we are forced to keep him on leash when outdoors. Not that he would heel and walk with us otherwise.
The big chap has been known to pull the leash from our hands, drag us if need be, just because he sees a dreadful cat or a stray dog that he fancies chasing. It has led to many weird incidents, some funny, others not so much. But, what has always baffled me is how he is not able come back home on his own. I mean, dogs ought to know that right? A few weeks back, he had run out of the house. While we went about looking in all the lanes for him, we didn't find him anywhere. After informing the security, I came home while the kids continued to look for him in the hot sun. He had been out for an hour by then. Finally, my younger son spotted him near a house. He was so glad to see them that he came towards them readily. Many other times, on seeing us, he runs further thinking it is fun and games.
Yesterday, I had taken him to the vet's for his annual vaccines. No dog likes to go to the vet especially when he is given injections. I was holding on to him tight while the husband had gone to park the car. Suddenly, I don't know what came over Coco, he yanked hard and got loose, his leash being pulled out of my hand and he gave a chase for it. But, this is not our gated community's safe road that he was running into. It was a by-lane filled with heavy traffic of buses and cars. My heart actually stopped. I yelled his name helplessly but the stupid moron would not look back. He dashed out the open gate and onto the main road. The husband ran after him while I stood frozen. Had he run across the road, he would have certainly come under the wheels of some vehicle. Luckily, he ran on the side and stopped to sniff a parked taxi. That is when the husband caught his leash. I had also rushed out of the gate by then.
I then let the husband handle him (the only one he is scared of) while he got his shots. We put him safely in the car later.
I am really wondering why he does this taking off thing. And, even if he makes a dash for it, why doesn't he come back home on his own. He is otherwise well-behaved and loving. But, he left me in so much despair  yesterday. He had a narrow escape and so did we.
Anyone has any tips about how I can improve this behavior of his.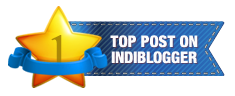 Comments
comments