When I was growing up, birthday parties were not a regular occurrence. My parents did not throw any. What was done was that a few neighborhood kids were asked to come over to enjoy some home cooked food, samosas or kachoris from neighborhood halwai and some prized cold drinks or sherbet. There were no fancy invites, no neighborhood halls booked, tattoo artists called or designer cakes bought. A local one from the bakery sufficed. And there were no return gifts. What is the point of getting a gift if you had to give one back? Meh!
When I had my children, I seriously did not know what I was getting into. I hate planning for parties. I still preferred making some home-cooked stuff when a lot of kids from the neighborhood were called. I still did the rounds of homes with my kids and personally invited people. The cake was bought from outside and the venue except for the first birthdays was always the home. Blow up balloons, put up other decorations on the wall and allow the kids to make some noise. The part I hated the most was buying return gifts. I mostly bought comics or bubble blowers or toy cars that I hoped the kids liked along with chocolates. Why I hated buying them was due to the kids' reactions. The way they elbowed each other and literally begged to get one first was really putting off. It was just a trinket that some were willing to squabble over. Then getting them not to throw the wrapping on the floor was so tough too. It made me wonder why with affluence better manners would not follow. I would have killed myself before hankering for a return gift (if it were offered) in those childhood parties that I had attended. But no such qualms for today's children.
Then comes the amusing issue of gifts. Now these gifts are quite entertaining because we love recycling our gifts. Of course, it is perfectly fine not to let junk accumulate in our houses, so the best way would be to offload it on to a child as a birthday gift. Here are some gems that I have received over the years:
Books: These are my favorite gifts to buy for children. I am sure other parents think similarly. Hence, I often get offloaded stuff that has their child's name written on Pg. 93 in pencil. That would have been fine as well if their child was not years older than my child who the gift was meant for. I understand that it is tempting to give away books once they have been read but it would have helped if at least the ages matched.
Home trivia: I do appreciate that something is given for the house even if it is an ugly melamine set or a wall décor item. I think these are meant more as a challenge for me to figure out ways to make a 6 year old understand how this was a gift for him.
Toys: My younger son loves toys especially the automobile kinds. I have gotten broken toys at times. Even a doll as well. I really do appreciate parents who are teaching boys that playing with dolls is good for them. I am all for gender neutrality in gifting. But, my son took one look at it and tossed it away.
Stationery items: Some of these are suspiciously similar to return gifts by other parents. That my kids may have gone to the same party never crossed their minds perhaps. A great use according to me is to collect all those crayon sets and donate them to the needy. Your house help may appreciate some. However, other mommies may not if you try to re-wrap them and give them as gifts.
Clothes: This is not such a bad choice except if it is a size too small and I recognize it to be from a recent sale at the neighborhood mall. Hey, but I am all for buying stuff in sales and passing them off as gifts. At least it must be a bigger size if it cannot be the same size. That way some day in the near or distant future, the child may actually use the gift.
Frankly, I don't even know what to buy for the kids any more. I end up buying chocolates or a toy/game or sometimes even give money/vouchers (I know impersonal). But, no recycled gifts.
Thank heavens, I am done with birthday parties for my children and the silly business of recycled gifts.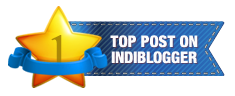 Pic courtesy: Stuart Miles on Freedigitalphotos.net
Comments
comments