Do take the 6 minutes it takes to watch the touching video above. It is just an ad you say. Yes, it is but based on a true story. And what a heartwarming story  of love and mutual respect it is! Yes, I did brush a tear away when I was seeing the ad. Sentimental, you say? How can one not be? There are so many mixed emotions and tears one experiences when one is traveling away from loved ones. I am reminded of a few words uttered by my brother. A few years back, my brother, sister and I had converged for a family gathering. We all live in different cities now and don't meet as often as we'd like to. On this occasion, I was heading back home a day later and she was leaving that same night.
As he and I went to drop her to the railway station and bid her goodbye, my brother said, "It cuts through you to drop loved ones when they are leaving." I nodded with a heavy heart. For a moment going back in time when we siblings lived together in the same house. How life changes? Inevitably, we move away from our parents and siblings and set up a new home. Slowly, we get busy in our own families. Our family, our parents and siblings, always there at the back of our minds, resurfacing in some warm memory, sometimes a regret when a special occasion comes by and we are not around, an anguish at the physical distance that separates us and the longing to be together more often.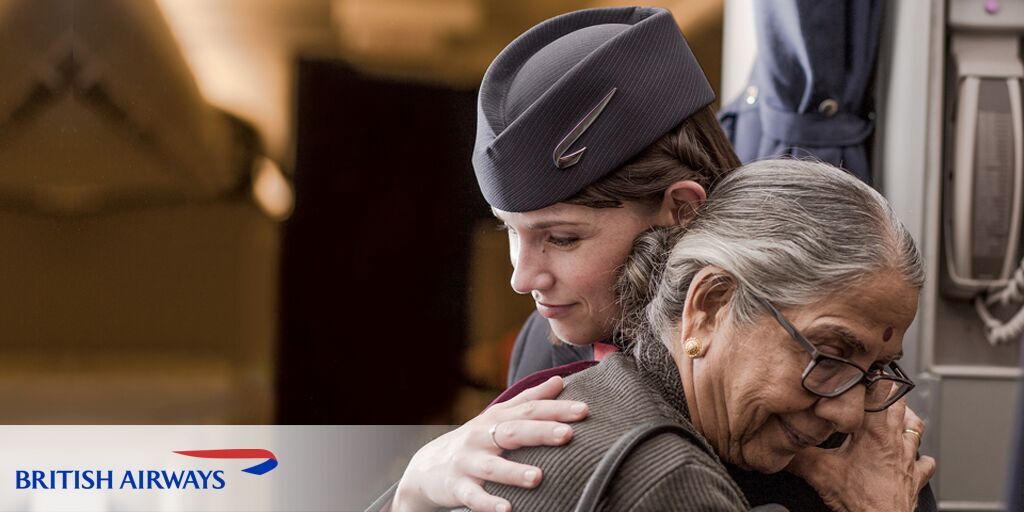 Just like the grandma in the ad who misses her son as she travels away from him. It is difficult, isn't it? And then she forges this unlikely yet beautiful deep bond with a  stranger, a flight attendant,  who belongs to a different culture, generation and milieu but understands her pain and love perfectly.  Sometimes, it is a comforting smile or a warm gesture that can be soothing to stretched nerves and troubled emotions. The grandmother reminded me so much of my late mother. She was as lovely, as hospitable, as emotional and as welcoming, striking instant friendships with strangers and always welcoming people to eat at our home and loving back with a deep, tender affection.
There is something really striking about India – our festivals, how the families gather together and enjoy delicacies and love and share the happiness with neighbours and friends. The benign grandmother, the head of the family takes charge as she gently guides the younger generation about the rituals, supervises the food being cooked and regales all with tales of family. Fuelled by love, the festival and the celebration feel so satisfying and soul enriching.
It is the season of love. And I leave you with the thought to share your love this year with someone in distress. Who knows if it would give you much more in return?
What do you think? Have you struck a deep bond with a stranger that later turned into a special relationship?
Comments
comments
Do you worry about SEO optimizing the content you write? Now you need not. Get my SEO Cheat Sheet to write kickass Blog Posts that rank well.
Get it for FREE here