Online shopping has almost completely taken over our lives. From groceries to jewellery, from mobile phones to food, from clothes to shoes, there is hardly anything that you can't shop for from the comfort of your home and save loads of money on. Saving time and effort is a given of course. But another almost undeniable part of online shopping is online coupons. These coupons get us deals and also cashback on our purchases. As a matter of fact, I always google for online coupons whenever I am ordering something online. Who doesn't like extra cash? And on one such search, I came across Couponet.in.
Here is a review of the website:
Very neat and uncluttered, it has a simple menu on top that lets you browse for categories, see Top 20 and see all stores.
A nifty search bar lets you straightway search for the category or store that you are interested in getting a cashback in. Just input and hit search.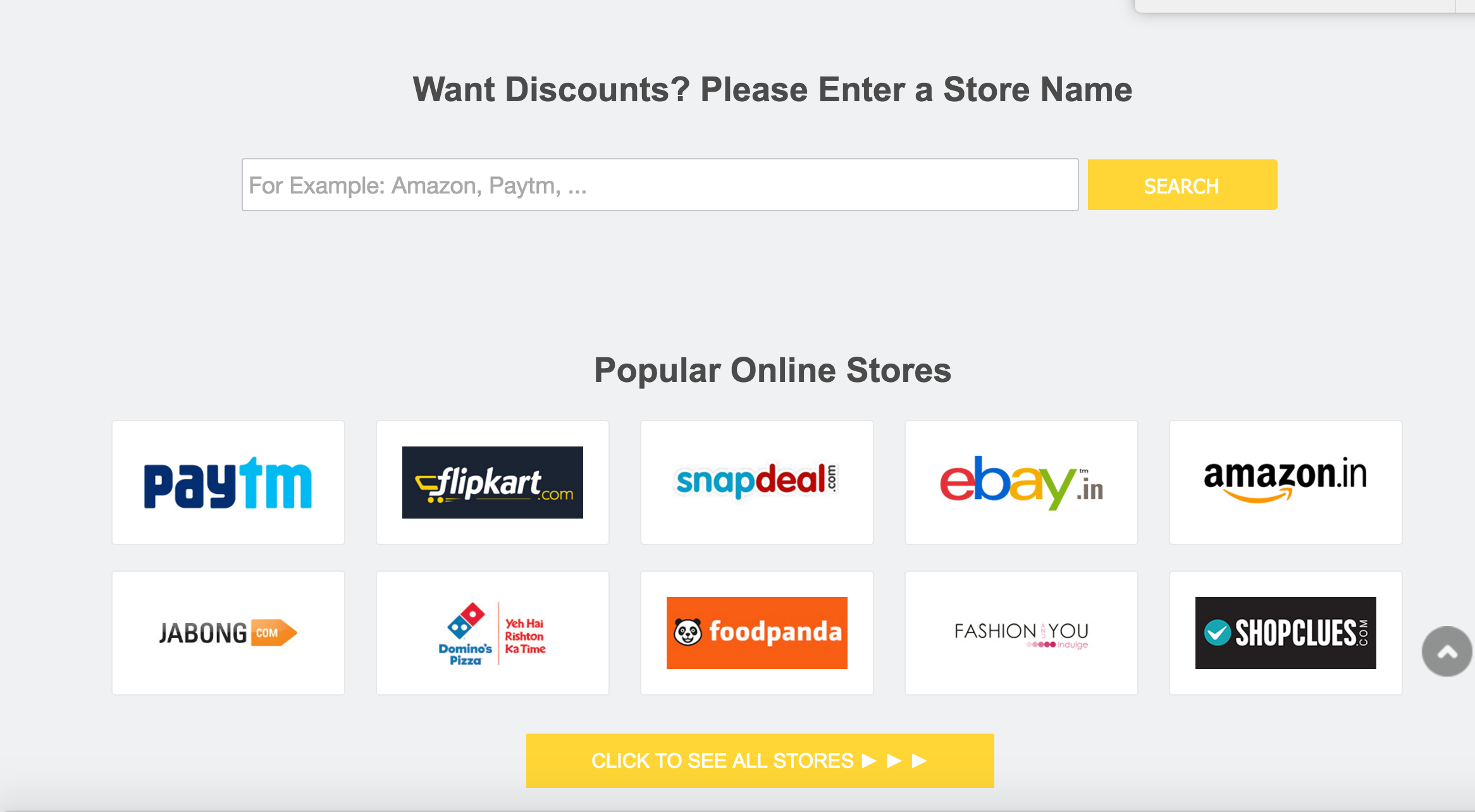 For eg. I searched for Domino's Pizza and this is what I got: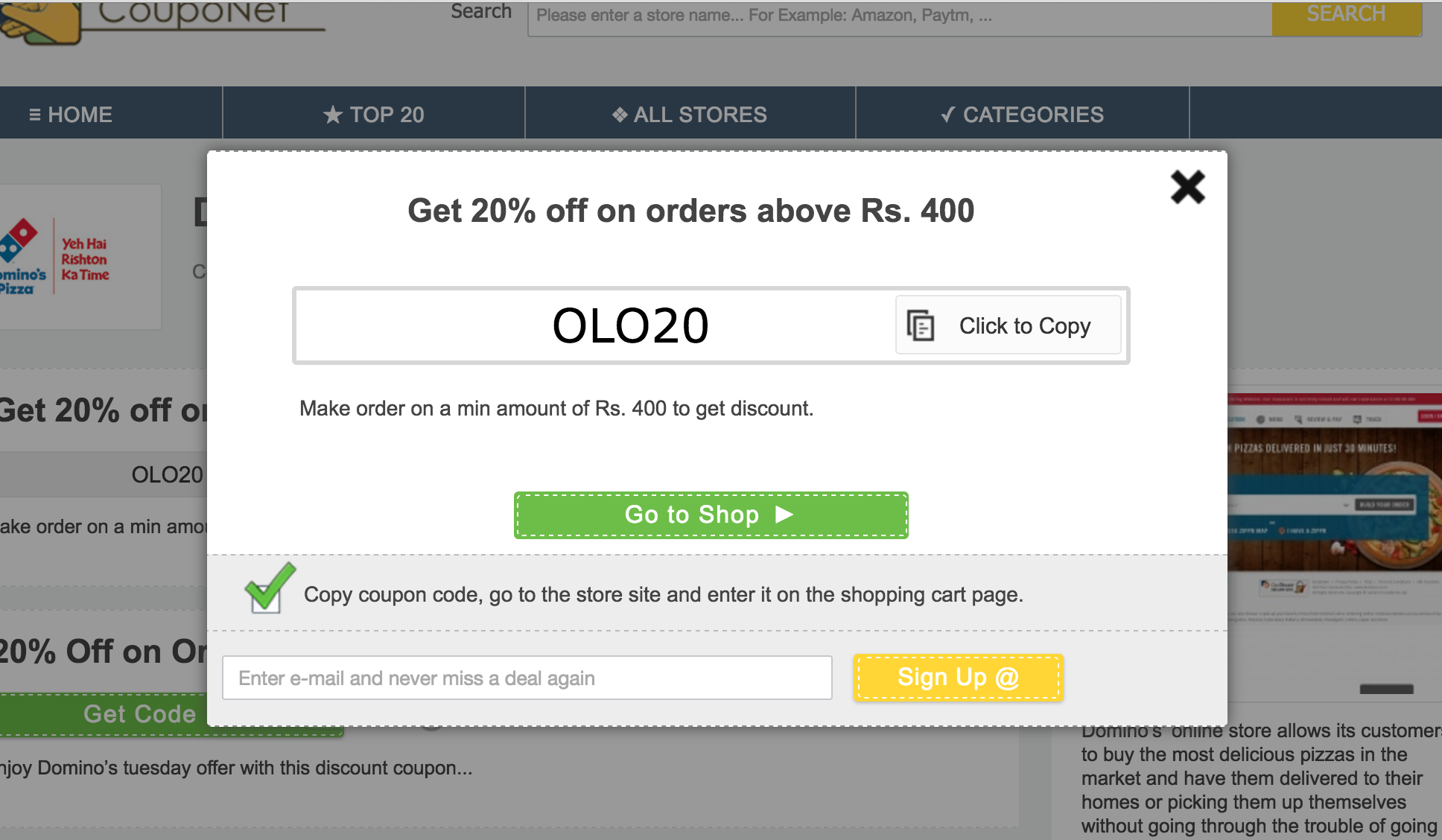 Click on the Click to Copy button to copy your code and that's all. Hit Go to Shop button and it will take you straight through to the site. Shop as always and get your discount on your order. Easy, isn't it?
Pros:
A simple website that is very user-friendly
Easy to get information and maneouver
Have a weekly newsletter to apprise you of all the special discounts in that week
Has a good list of all the portals that you may wish to shop on
Cons:
None that I could think of
This website is quite nifty and if you are an online shopper like me it is worth trying.
Comments
comments
Do you worry about SEO optimizing the content you write? Now you need not. Get my SEO Cheat Sheet to write kickass Blog Posts that rank well.
Get it for FREE here