I remember distinctly that when I was expecting, my only prayer to the Almighty was to let my child be normal, as I am sure all parents hope and wish for fervently. When you are handed that tiny bundle, you marvel at how perfect they are. I remember my elder son having a hearing test within the first few days of his life. It is mandatory in the US. My younger son also had it in India but only because it was a private hospital. Most hospitals in India do not do the hearing test though the government has made it mandatory. This could be due to a lack of awareness, facilities or trained professionals. And often this leads to unnecessary delays in diagnosis of deafness. As a parent, I can understand how traumatic it is for a parent to discover that their child is hearing impaired. After the initial denial and hope of things getting better with time, they turn to possible treatments and therapy. The delay may make the period of therapy and speech longer.
Deafness cannot be cured. But you can enable your child to lead a completely normal life, hearing just like other normal children and even swimming and playing. I have a friend who has a hearing impaired child and I've seen how hard she has worked with his therapy and other requirements and the improvement he has shown. He is an avid footballer, exercises regularly, is a sunny young man who is in college now.
Most important things to know about Deafness:
The sooner you diagnose the problem and begin treating it, the faster your child will be with having near normal speech recognition and speech.
Cochlear implants can provide the sensation of sound to children and adults with severe-to-profound sensorineural hearing loss through electrical stimulation of the hearing nerve.
Regular therapy sessions are required to ensure that the child 'understands' the sounds and 'learns' how to form associations and speaks normally. Chidren may speak more than one language with the appropriate therapy.
Bilateral cochlear implants are preferable if the hearing loss is in both ears. Bilateral implants help to provide more clear sound in noisy environments.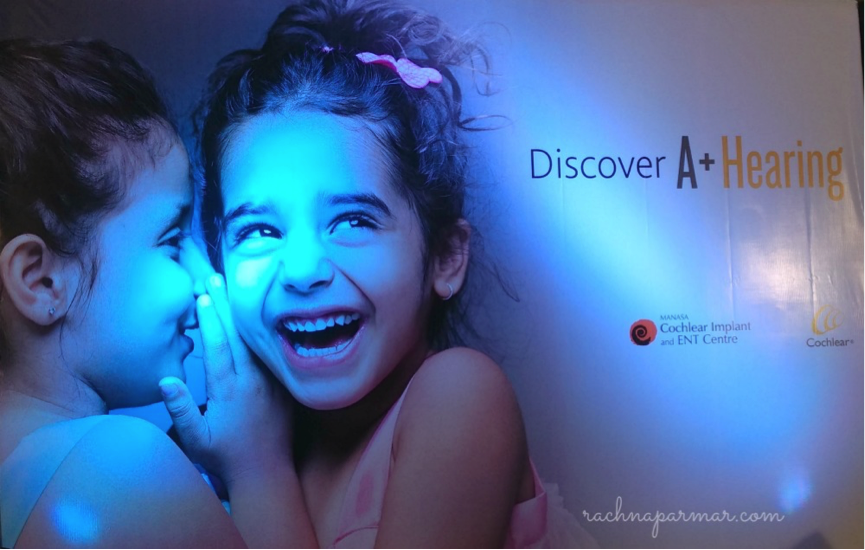 Few days back, I went to attend an event conducted by Manasa Cochlear Implant and ENT Centre in Bangalore. Along with Cochlear, they have been tirelessly working for the cause of making lives of children and adults with deafness better.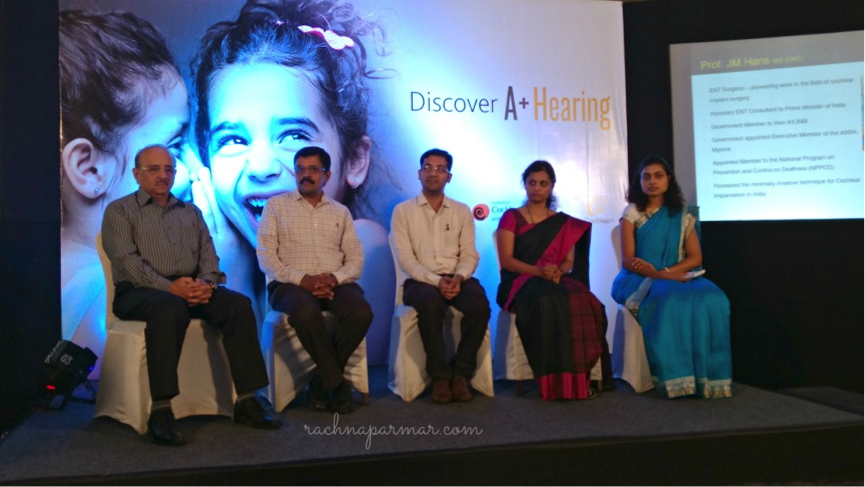 The gathering had a mix of parents who had come with their children to gather more information and a panel of specialists who gave practical information and generously shared their own experience.
I got to see the inspiring stories of children who are leading absolutely normal lives after getting cochlear implants. It is so satisfying to see them thrive and grow.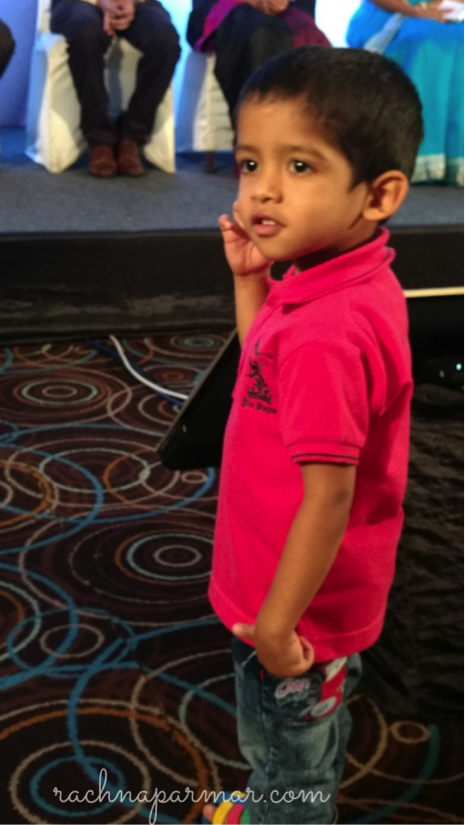 This child, Shobith, is a toddler and was in fine form, playing, running around and interacting with everyone after his implant. The relief and joy writ on the faces of his parents was there for all to see.
Here is the wonderful story of Samanyu and Maithili both of whom have Cochlear™ implants:
And this is the story of Kushagra, all of 13, having a zest for life and doing so well in life after his implant
Don't forget to share this information with other parents especially those who are unaware. Do read here for more information.
Hear what Brett Lee has to say about hearing loss and Cochlear implants
Comments
comments
Do you worry about SEO optimizing the content you write? Now you need not. Get my SEO Cheat Sheet to write kickass Blog Posts that rank well.
Get it for FREE here