Parenting is a tough job; all parents will vouch for that. It gets even more difficult when your child is very different from you in their thinking and behaviour. Have you noticed that?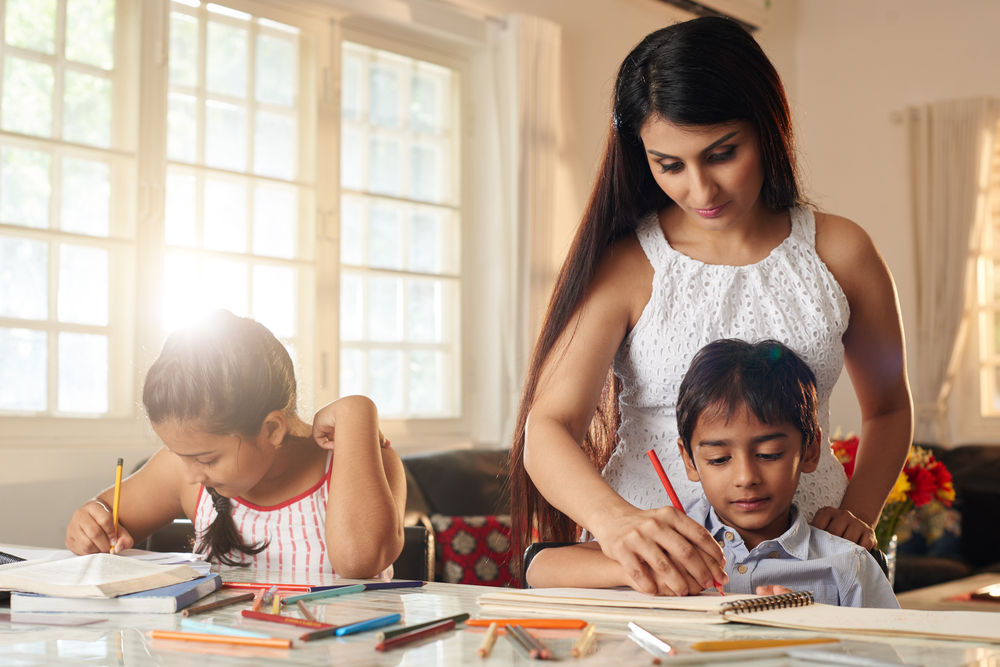 I have two sons. While the elder son has taken a few of my traits and interests, the younger son is very much his own person. Disorganised to my methodical way of learning, not much interest in languages unlike me and a happy-go-lucky attitude to studies that I never had. When it comes to interest in subjects, he seems to love Science and Maths but the concepts evaporate quickly after I've taught him.
Those who know me know that I set the highest standards for myself. I push myself, preparing well, critically anaylyzing my own preparation and revising till the point of exhaustion. When studying and while working, I just don't settle for shoddy work.
With the younger son, anything will work as long as he can close his book and begin playing his games, reading his book or cycling. He loves auto magazines and these days have taken an extreme liking to Panchtantra tales. So when I ask him to study for his tests that started today, I had prepared a time table for him (told you I was a taskmaster), he would nicely be ensconced with a story book. When I would check on him, he would say that he was reading but not his text book. Exasperated, I would sigh and seeing that I was about to explode, he would hastily grab his notebook.
Though I try to understand him, often I get frustrated when I feel that he would just not listen. The more I try to get him to self-study, the more he resists. This past month, I have been teaching him all Math concepts at home. He forgets. And then I have to teach again. The perfectionist in me then snaps.
Before you think that I am pressuring him for grades, let me tell you that those are never of concern especially at his level. But I do believe that sound study practices will hold him in good stead when he is in higher classes. School cannot be only about fun and games. At the end of the day, he has to grasp the concepts that are being taught. Our struggle with Hindi continues. We are putting in more Hindi reading to improve his spelling. But this effort is off and on. He does this diligently for a week and then loses interest.
So well as we hop from one test to another, I realise that overall in his methodology of studies, we aren't making too much progress. I still have to spend a fair bit of time in teaching him and he has still not shown any signs of taking charge of his studies.
I wonder if it was easier as the elder son was similar to me and started self-studying at a younger age. Do I find it even harder because the younger one is very unlike me in the way he approaches studies?
How do I make this easier for me?
Join me with Nabanita on #MommyTalks
Image courtesy: Dragon Images on Shutterstock
Comments
comments