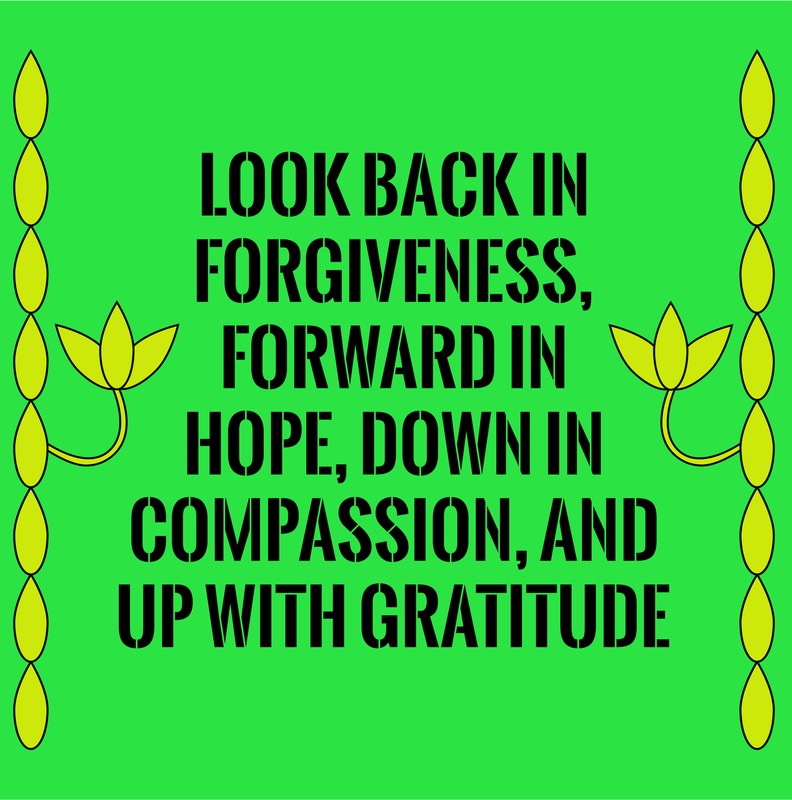 This is my gratitude post for the month of April. April is the month that starts with summer holidays for kids. My last post detailed how our summer vacations were panning out. This is also the month when I take a virtual sabbatical in reading, writing and engagement on social media, doing each of these very sporadically. My younger son was so alarmed that I wasn't blogging that he even mentioned that my readers will stop reading me since I was not writing regularly. 🙂 Talk about fear strategy. I wrote the last post only to make him happy. As you know, he is my freshly minted avid reader of this blog.
A great new beginning for me this month was the launch of my Youtube channel for my food blog. I wanted to do videos since a long time but never really got around to doing it. Then a couple of months back, I started working on how to create videos. It is really time consuming and the post production work takes up quite some time. I did some online courses to test the waters. And now I have formally launched the channel. If you've enjoyed my recipes, you can subscribe to the channel to see how they are made. I promise you that you will enjoy them.
Another lovely thing associated with April is the travel, especially catching up with family. This is the one time when the entire family makes the effort to put their hectic schedules aside and meet. We also had a few milestones to celebrate. That trip to Mumbai flew by in a jiffy. We also managed to sneak in visits to our cherished places like the Marine Drive, Gateway of India, Mahesh Lunch Home etc. The husband and I met for the first time in Mumbai, 17 years ago. So, we do try to trace some of those landmarks. It is fun to share precious memories of the city where I grew up and which pretty much moulded me into the person I am today. I will always love Bombay.
Incidentally, I made another short and hectic trip to Bombay just after the family visit for a brand event. Those of you who follow me on Facebook must be already sick of the updates and pictures from that event. 😉 The best part about the trip for me was that I got to spend time with blogger friends. It was a great getaway. As all moms will agree, we need to do these trips more often. Away from family, this is our me-time when we indulge in chatter with not a care in the world. I am already planning another trip in my head right now. 🙂
Now that I am done with the travel and the ensuing weight gain, it is time to be back to a regular fitness routine. And I am glad that I've embarked upon one about a week ago. I aim to shed all the extra indulgences and keep strengthening my bones and toning my muscles. You can follow my fitness updates on my twitter handle.
There is some bad news on the tooth front. I thought I was done with the tooth work but it doesn't look like it. I had pain in the tooth and the root canal had to be repeated which has not yet resolved the issue. Let's see what happens next. Just trying my best to stay patient and hopeful. I am grateful for my dentist, who is very calm and has a soothing presence. She is also thorough at her work and of course, my dentist friend who constantly calls and monitors my progress.
Today is May 1 when my youngest son, Coco, turns 6. What can I say about him that I have not said before? He is such a joy in my life who fills me with love, hope and solace just by being around. Since we don't give him sugar or salt, no made-for-human cakes for him though we try to pamper him through the day giving him the goodies he loves while he is bewildered over the fuss. He came into our lives when he was 6 weeks old and today he is 6 years old. He is growing older and mature too fast. Steady on, young boy.
So, that's a wrap on April. May is a special month as the teen turns a year older and also starts his academic year as he enters 10th grade.
How was your April?
Join me with Vidya for #GratitudeCircle.
Featured pic courtesy: Alexator on Shutterstock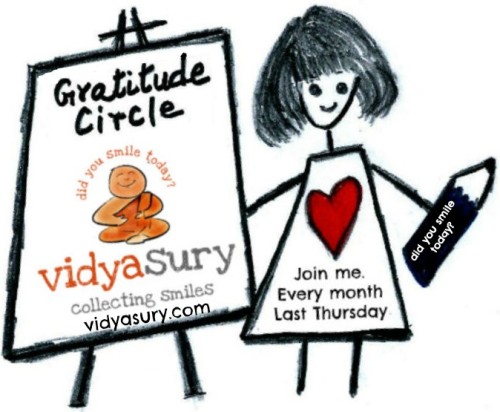 Comments
comments
Do you worry about SEO optimizing the content you write? Now you need not. Get my SEO Cheat Sheet to write kickass Blog Posts that rank well.
Get it for FREE here