I sat down today to write my gratitude post for this month, as my mind is muddled with a lot of thoughts. When the going gets tough and your mind is just not able to think straight, it is even tougher to focus on the positive. I have been in this frame of mind for months now, but I know that this is the time that I must firmly steer myself back to feeling happy and positive.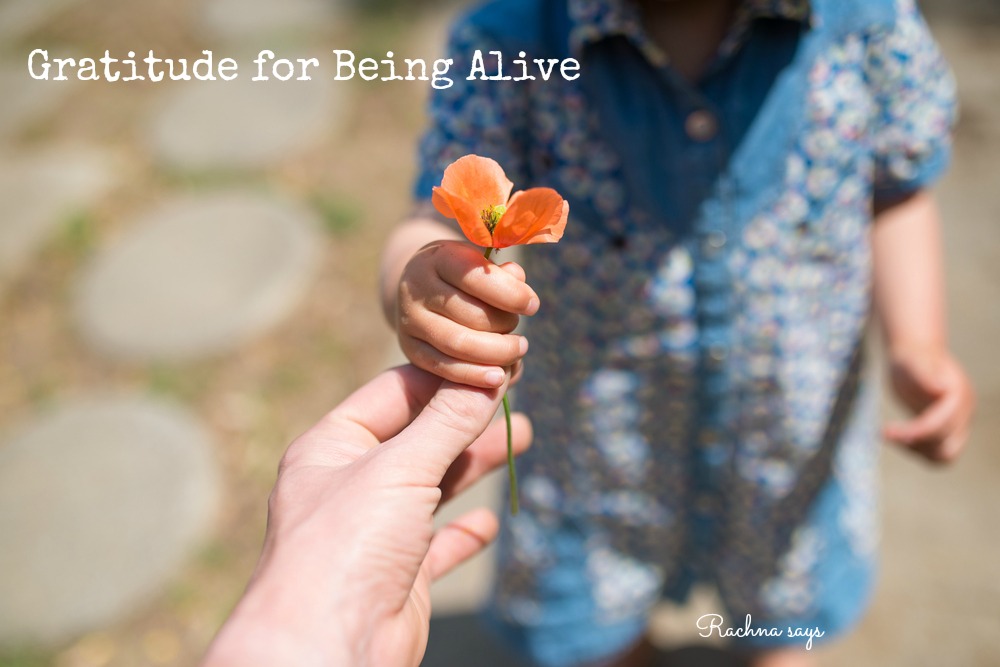 Here's a recap of February:
Health
February continued the downward trend as I struggled with some more cough and wheezing. The damn cough was tiring me out, physically making every part of mine ache and messing up with my mind. I sat and bawled one day and also went totally quiet on the family which freaked them out. But then I picked myself up and went to the doc again. She gave some medication to ease the suffering. It took two more weeks but then a day dawned when I stopped coughing. Seems so small but then when you have been coughing for weeks, you know how big this feels. So grateful for feeling totally healthy again. Hopefully since it is already getting warmer, the allergies etc. will be at bay.
Fitness:
While I try not to be obsessive about it, I do feel miserable when I don't workout. When sick, I avoided most things except outdoor walks. I also restarted Pranayam and chanting and have been diligently doing them for 2 weeks now. Strength training and runs/walks are regular. Seriously, I have no weight goals. I don't even weigh myself any more. I just wish to stay healthy and fit. And I know that any extra weight that I may have gained will get taken care of with a regular fitness routine anyway.
If you still have not, you have to incorporate strength training to your fitness routine. Here's a post I wrote about it. Those of you who want a better definition to your body and a stable weight need to start it today. Also don't forget meditation. In our highly stressed life, we often forget to pay attention to our mental healths.
Work:
The regular long-term projects are going well for which I am very grateful. Am definitely looking out for new projects to replace a couple that I finished. The most stressful part is doing campaigns for brands and waiting endlessly for payments. Looks like March will be spent in chasing payments and I absolutely abhor that. Never cease to feel grateful for being able to work from home and get paid for it. I just wish some of these PRs were more professional and hassle free to work with.
Blogging and social media:
I have been pretty regular with my blogging. As a matter of fact, I don't schedule anything for my blogs. Try to put out a post a week for each and don't stress too much if I don't. Pinterest is going steady. Here's how this month went. Overall, monthly views went up to 2.5 lakhs. But what is more important is the number of clicks.
This month I got 1050 clicks on my food blog and about 500 clicks on this blog from Pinterest. Compared to 700 clicks on both last month, this is a motivating two-fold increase. I went over 500 followers on Pinterest from 174 on 1 December. 🙂
This is my Pinterest profile in case we are not connected there: https://www.pinterest.com/rachparm


Apart from manual pinning, I have been using TailwindApp to schedule my pins and keep track of analytics. I now schedule 25-30 pins daily at the most optimum times of day using Tailwind. Give  Tailwind App for Pinterest a try if you are working on Pinterest. If you use my link, you will get $15 off on your account when you take a paid plan or you can try one month free in that money. Just click the picture below or the link I shared here.

I am also happy that on Instagram I now have 1300+ followers compared to about 500 during end December. The engagements on the posts have also gone up. Pretty good for a 2-month period.
If we are not connected on Instagram, let's rectify it: www.instagram.com/rachna.parmar

Also my social media tip is to just switch off and move away when something or someone bothers you. You don't need to constantly grapple with irritating stuff just because you feel guilty of muting someone or unfollowing them. Always put your mental sanity ahead of everything else.
I am also currently doing a certification course that will further hone my skills. Will let you know once I complete that.
Valentine's Day:
Though I don't really celebrate, this year was quite fun. I ended up making pasta and cupcakes. And the husband got me flowers for a change. We had a quiet dinner over good food, wine and laughter with the family.
Grateful for yet another fun-filled day with the family. Sometimes, it takes something so little to fill you with joy. This was one of those days.
Family and friends:
It is my elder sister's birthday today hence a special day. She and I are thick as thieves (Thank God for it!). I can tell her just about anything and share any angst with her. So grateful for her supportive and loving presence in my life. May God bless her with a happy and healthy life. Also grateful to my wonderful family who floor me with their concern, help and love while also driving me nuts. A special mention of my dearest boy, Coco for his sagely demeanour and warmth.
My friend M is another person who is really close to me. She and I can discuss anything under the sun and I am so grateful for her. And my sons who are such a support system emotionally for me. Grateful for them. Do spend more time with real people sharing tales and exchanging smiles. No amount of online hugs or love icons can ever substitute for it.
Cooking
I do love cooking if someone else cleans and does the prep. 😛
Since Holi is near, you may wish to try out my gujiya, dahi vada and Thandai recipes and brighten up your celebration.
Entertainment:
I've to mention this show, This is Us, that I watched this month. A family drama, this show was so touching and emotional. I must have cried in many episodes and there is so much one can relate with. You must watch it. I can't recommend it more. But after that emotional onslaught, I stayed away from watching any more shows this month. I read Big Little Lies after watching the TV series and loved it. Definitely better than the series. As a woman in my 40s and a mother, there were many chuckle worthy moments and things I could relate with. Again a highly recommended read. I am grateful that there is so much good content and our access to it is also simpler.
Finally, I would like to conclude with these inspirational lines from This is Us:
Someday you can look back and tell someone how you took the sourest lemon that life had to offer and turned it into something resembling lemonade.
I hold on to that thought whenever a sour lemon is tossed my way.
Hope that February went well for you and here's wishing for a good March. Do keep all our kids who are writing Board exams in your prayers and good wishes.
Do join Vidya's #GratitudeCircle this month and every month.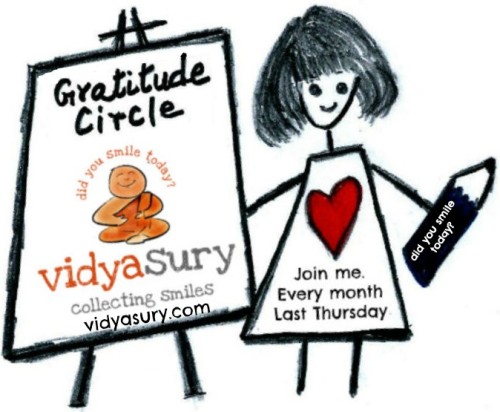 Featured Pic courtesy Shutterstock
This post contains affiliate links. This means that if you click on them and buy, I get a small commission at no additional cost to you that helps me keep my blog running. Please know that I only promote products that I actually use and have found helpful.
Comments
comments
Do you worry about SEO optimizing the content you write? Now you need not. Get my SEO Cheat Sheet to write kickass Blog Posts that rank well.
Get it for FREE here