March has whizzed past. It was a trying month in many ways. The end of Financial Year meant that we were racing to finish the Income Tax formalities for my company, Tranquil. It was a month of exams and unforeseen crises and of relaxation too. So here's a roundup of what I was grateful for:
Health and Fitness
Always on the top of my priority list, March brought in Spring and warmer weather.
So not only was my avocado tree shedding bucketloads of leaves, the warming weather ensured that I did not have any nasty colds and coughs. Thankfully! So I got back to my fitness regimen with gusto. I have been doing strength training and walking/jogging regularly throughout the month of which I am really proud. The month was emotionally stressful with both kids having exams (elder boy had Boards) and the work increasing manifolds, so keeping the stress levels under control was a humongous task. Meditation daily helped. So very grateful for my body and all that it does for me.
Family
We rallied around each other as each of us struggled with tough situations and lots of work. One unforeseen crisis was the announcement of CBSE re-exam right after the last paper of the older son. That deflated our happiness and also left us in doldrums about a short vacation trip we were taking to the mountains.
Just so unfair. Even before my son could celebrate his #CBSE Board exams getting over comes the news of re-exam. How can you make so many students suffer? I have no words to express the disgust and despair I feel. @PrakashJavdekar

— Rachna says (@rachnaparmar) March 28, 2018
We still went ahead as we all needed to relax and thankfully the very next day, news came that the re-exam wasn't going to happen. Such a relief!
Coco loved his trip to the hills as he pranced around in the resort where we stayed. So very grateful for everything working out in the end for the older son and also for us to have had a lovely time on our vacation.
Friends
Had a couple of get togethers with friends this month. Really a lot of fun with laughter and cheer. Also caught up in person with two of my closest friends. Really, nothing is more fun than behaving like giggling kids and chatting with a dear friend. God bless them and I am so very grateful for their presence in my life.
Blogging, Work and New Venture
March saw a dip in blogging. I just realized that I published only one post on this blog in March. It was mainly due to a lot going on the work front. My husband and I have launched our new venture, Coco Smart Homes where we have launched with a small line of Coco Smart Switch Boards. Every piece is assembled by us and is top quality. Do check out our website and buy our products. I am pretty excited by the range we have in mind and the collaborations we are doing. Hence, the dip in blogging.
We announce the launch of our new venture, Coco Smart Homes.

We'll provide Home Automation Solutions like Coco Smart Switch Boards that coupled with our smart App help control/operate your home appliances and devices from your smartphone.

See more at https://t.co/ZMK2O1nQK8. pic.twitter.com/403fJcJCqk

— Rachna says (@rachnaparmar) March 15, 2018
April is generally a month when I take a smallish break from blogging and reading. I will continue to blog, but sporadically. Wish good luck to all my blogger friends doing AtoZ this month. Grateful for the new opportunities and the continuing good work that I do with my clients and brands.
Social Media
Though, I have not been very active on social media, my profiles have been doing well. I have crossed 700 followers on my Pinterest profile and the overall reach of pins is over 7 lakhs. The traffic to both my blogs from Pinterest alone is 2K+ views and I am going to be putting it in top gear in the coming months. I have an ambitious target of touching 1 lakh pageviews on my food blog by the end of the year. Fingers crossed. Also, I set up a new profile on Pinterest for Money View Blog that I edit. It is very exciting to work with an account from scratch. If you enjoy financial content, do check us out at pinterest.com/moneyviewblog.
If you wish to automate your pinning and spend less time on it, tryTailwind App for Pinterest . But do remember to have a mix of manual pinning and automatic pinning daily. If you use my link, you will get $15 off on your account when you take a paid plan or you can try one month free in that money. Just click the picture below or the link I shared here.


My profile on Instagram has over 1500 followers now and decent engagement. I really do enjoy Instagram. I find myself posting there regularly compared to FB or Twitter. I am almost at 4K followers on twitter. My FB page for blogs touched 2100 followers recently.  Overall, social media for blogging and business promotion is going as per plan.
Cooking
I enjoy cooking and trying out new dishes. This month I innovated with a couple of dishes which were a hit with the family. Also luckily, we got a fantastic raw jackfruit that was made into pulav, sabzi and kebab. Yummy!
I look forward to more cooking as the summer holidays are on and the entire family is home. I am grateful for my skillful helper who does some quality chopping and peeling that makes my work of cooking more relaxed and enjoyable.
Entertainment
I watched The Americans this month. Amazing show. So engrossing and the latest Season which is a new Season has just started. I also continue to watch Homeland which is reaching a very exciting point now. Have read a couple of books this month. Overall, happy for the quality of entertainment that I watch while I tune out the noise. Thank God for online streaming. 🙂 Three months without TV and I don't feel the pinch at all.
So, here's to more family time this April and invigorating work. 🙂 Hopefully I will not tear all my hair out with the kids at home. What does your April look like?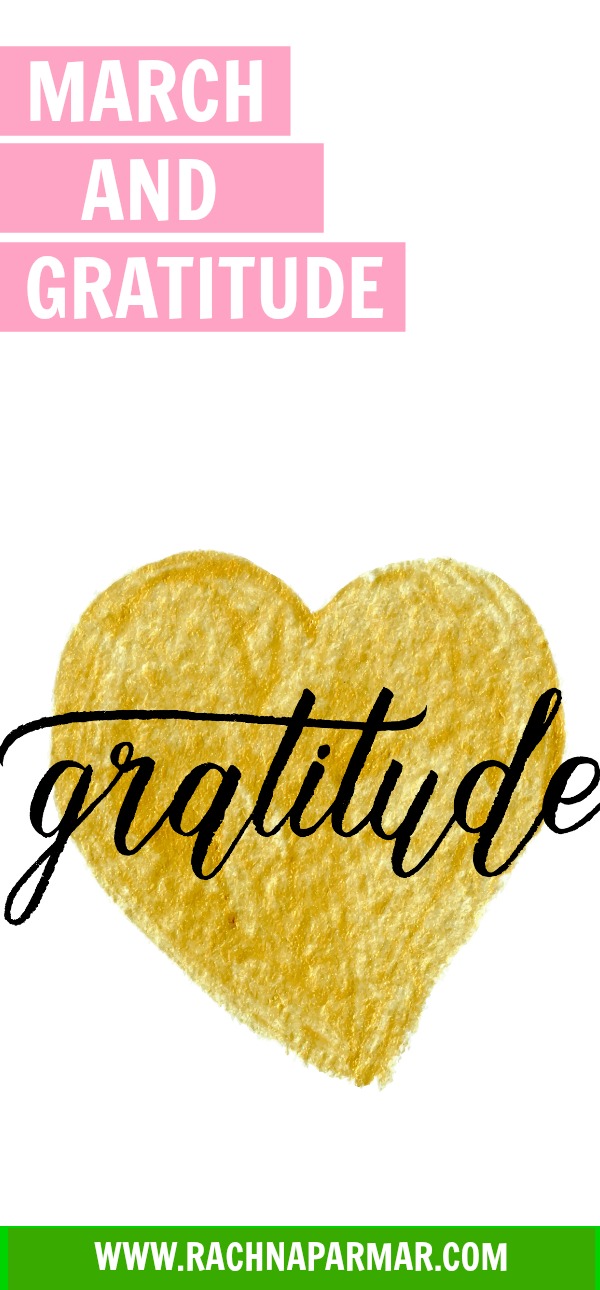 Do join Vidya's #GratitudeCircle this month and every month.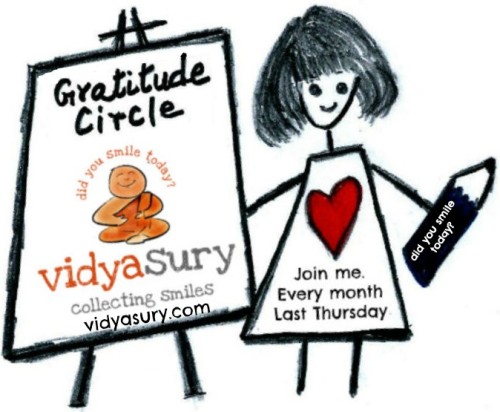 Featured Pic courtesy Shutterstock
This post contains affiliate links. This means that if you click on them and buy, I get a small commission at no additional cost to you that helps me keep my blog running. Please know that I only promote products that I actually use and have found helpful.
Comments
comments
Do you worry about SEO optimizing the content you write? Now you need not. Get my SEO Cheat Sheet to write kickass Blog Posts that rank well.
Get it for FREE here