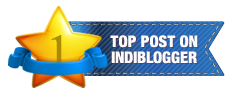 For the past few days, I have been seeing the advertisement of AskMe App that proudly calls itself "The BAPP of all apps" on telly. When Ranbir Kapoor endorses something, it sure grabs eyeballs. So, I was intrigued enough to try this app on my Samsung Galaxy S4. Go to Google PlayStore, search for the App and download. It is simple!
What is ASKME Android App?
It is a one-stop shop where you can search for deals, products, services, information, classifieds right down to the locality in your city. Being user friendly and specifically local was something that I really liked. So, you can search for places to eat in, spas, doctors, dentists, places to see, look for products in your area and just about anything you would like to search.
My review of the App:
The App always opens up to the image of Ranbir Kapoor that is shown below. Click on that and you reach the home page of the App. It automatically sets your Location Preference in the Search bar. You can change it if you wish to search for something in another city. The App is fast and good. It gives you the results in a jiffy (of course, I have a reliable broadband connection that could be the reason for it).
Enter your criteria and hit search and you get a screen that shows you 3 options:
AskMe Search: You can find the business, service or product of choice in your neighborhood. From the list, click on any entry to see details. You can also browse through the reviews that are visible for the entry. Then use their contact information to reach out to them.
Free Ads: For your search result, you can see the free ads by clicking the Free ads tab. This works as a great local classified. You can also post your own free ad on the App.
Deals: You can see the pertinent deals available for you. The only hitch I found is that the deals are through Groupon. Hence it will prompt you to create an account on Groupon if you wish to download the coupon. Hence, this adds one additional step for the user which I found a bit uncomfortable though I do have an account on Groupon. I may as well then use Groupon's App. I think they need to slowly evolve their own coupons/deals.
At the bottom of the home page, you will find three buttons that will help you post an Ad for free, post a Deal for free and also access Askmebazaar.com for a list of products and deals. These are easy enough to access and use.
Overall:
The App is simple enough to access. All the buttons are on the main page and easy to spot and use.

The App does try to pack in a lot of information and features in a user-friendly App.

What I liked a lot is that you can leave your own review on the products and services, create lists of your favorite businesses, get lists of deals and your favorite products right in your email or mobile phone, share good products and deals on social media platforms easily with friends.
Final Words: The Askme App does justice to its claim of "All in one App!" I am sure going forward they will add more features. For me, it is a good App to have on my smartphone!

Comments
comments
Do you worry about SEO optimizing the content you write? Now you need not. Get my SEO Cheat Sheet to write kickass Blog Posts that rank well.
Get it for FREE here