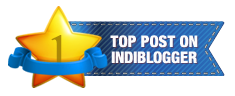 As Bangalore gears up for BBMP polls, what are the biggest problems we see our city grappling with? Water scarcity, clean drinking water, sanitation, garbage management and environmental pollution are some of the biggest concerns. Yes, you would think that metropolises would be immune to this issue but it isn't so. Our metros and cities are constantly struggling to provide their citizens clean drinking water, sanitation and hygienic air and water.
Children are the biggest sufferers due to the lack of these basic facilities. 2000 children die daily around the world due to diarrhea. This happens due to lack of access to clean water and unhygienic practices. In India, 60% of people have no access to toilets, according to a UNICEF study. Diseases like Typhoid and diarrhea take innocent lives every year. Simple habits like handwashing can save lives but this hygienic practice needs more awareness especially among the poor.
To target this problem, UNICEF has come up with the WASH program. This is an acronym for Water, Sanitation and Hygiene Program. This program aims at providing access to clean water and sanitation in cities. It also aims to increase awareness in all schools for these initiatives.
In keeping with these guidelines, TERI University, U.S. Agency for International Development (USAID) along with Coca-Cola launched the "Strengthening Water and Sanitation in Urban Settings" initiative also called "The WASH Program" (Water, Sanitation and Hygiene) in India.
This Program has been launched in the slums of Kolkata and Chennai. This program aims to reach 50,000 beneficiaries in low-income settlements and over 300 professionals through WASH governance studies. It will also reach out to 2,500 students through 20 municipal schools across India.
The key objectives of the WASH program are:
Research: Do a risk analysis of WASH in the slums of Kolkata and Chennai to understand the current and future health risks.
Develop and implement corrective strategies: The program aims to engage all stakeholders to come up with implementable strategies that can reduce the health risks due to inadequate access to WASH. It also aims to generate adequate awareness to the cause, trigger behavioural change for long-term implementation and facilitate a long-term approach to ensure that water, sanitation and hygiene stay areas of emphasis.
Build and catalyze change: Involve students, researchers and decision makers to focus attention to this issue and also to come up with implementable solutions that can be extrapolated across other communities and cities.
This is a great social initiative. More power to this initiative that will help the underprivileged sections of society achieve the basics necessary for wellbeing and a healthy life.
This is a Sponsored Campaign. All views are my own.
Comments
comments
Do you worry about SEO optimizing the content you write? Now you need not. Get my SEO Cheat Sheet to write kickass Blog Posts that rank well.
Get it for FREE here