After a heated row with hubby, I was fuming and steam was coming out of all imaginable and unimaginable places on the body. For the umpteenth time, I asked myself, "Why did I have to get married?" Rosy pictures of singlehood began playing out like a stuck up ditty in my mind – the freedom, no one to nag or tell me how to do things right, someone else cooking and keeping the house clean, no accountability! Ah bliss were those days!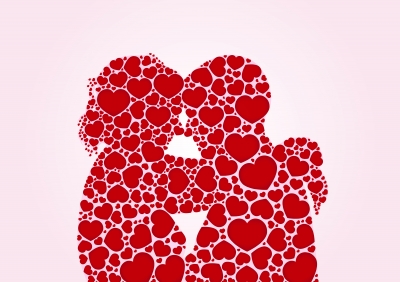 No matter what I say now, when I was younger, I had some crazy notions about love. Blame movies and Mills & Boons, but I always imagined a benevolent, indulgent, super loving knight in shining armor. In my mind's eye, I imagined a husband who would smile and mouth inanities while we swirled around dancing ballroom style smiling like love stricken teens at the drop of a hat. Alas, the dream ends very quickly when reality strikes. Real life never plays out like movies. You soon understand that those movie stars are after all being paid for their shenanigans. And novels are written by authors who are fantasizing.
In reality, it is enough if your husband still recognizes your face after all the years of living together while still wondering if it is safe enough to tell you that you have gained weight or that the food you just made tastes awful. You no longer hold hands unless you are crossing a street. The spontaneous hugs and insatiable appetite for each other starts waning while the daily squabbles grow alarmingly. Sometimes to be left alone with a favorite book, in silence is all you crave now.
So what is the whole hullabaloo about love? Is it for real? Of course it is, if your expectations are real to begin with. Love is not a stagnant pond but a flowing river, sometimes placid and calm and at other times tumultuous and raging! Love can be deeply fulfilling yet equally hurtful as well. If you don't understand that, you can be in for crazy shock and disappointment!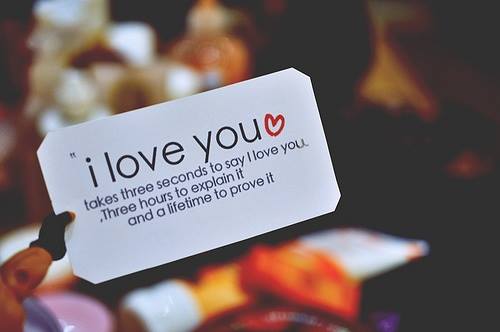 It is the companionship that makes love so worthwhile. You can share your deepest, darkest secrets with this one person. And he who seems so disinterested at other times is somehow all attention. He will laugh at your silly jokes and hear you repeat that anecdote yet another time with a smile on his face.  And then there are those absolutely precious moments when he does something he does not like only because it matters to you. It is this friendship, camaraderie, trust and respect that make the house a home, your nest, and he is the one who makes it so special to live in. Love matures and evolves just like wine or well brewed coffee. It tastes better and more rounded with time. Romance for me is in the tiny details like reading thoughts without having to reveal them, of letting another sleep a little longer on weekends and bringing coffee to bed, and of  a random murmur of "I love you" for no reason!
Love is loving another without makeup, through their worst moods and with their naked beliefs and opinions!
Love is all about manifestation – little gestures, thoughts and deeds. Love is not getting a good sleep if his arms are not around you and turning to him instinctively for a hug when you wake up from a nightmare! Love is not overrated. It is just hyped too much.
Celebrate it every day because it is a blessing; cement it with genuine care and concern and water it with passion.
Do not try to conform to someone else's idea of love. Discover your own love story!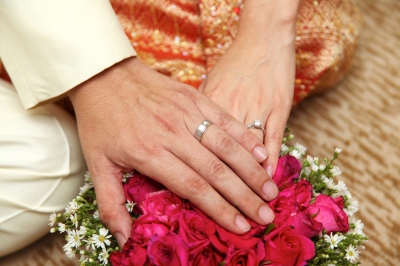 You don't love someone because they are perfect; you love them in spite of the fact that they are not! – Jodi Picoult
Your love is perfect because despite opportunities and temptations, you always go back to him/her not because he/she is the most good looking, the most intelligent, the wittiest, the most moneyed or the most compassionate but because together the two of you make perfect symphony in the music of life!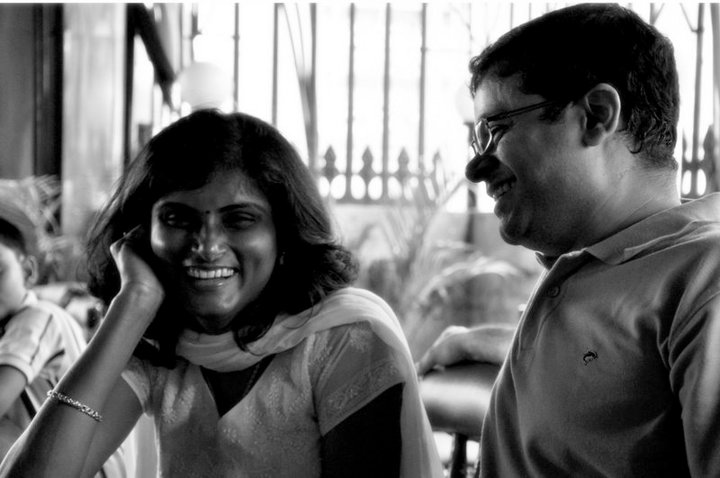 Coming to celebration of love, I am all for it – during birthdays, Anniversaries and any other days. Our first Day of Love came about in rather unfortunate circumstances just 4 months after my marriage when I suddenly lost my mother. It was a huge shock and the first major grief that life challenged a young couple with. Every gesture, every emotion, empathy and all his love helped me gather myself, cope and stay afloat. Yes, living through the tragedy with his gentle sensitivity, patience and compassion bonded us tight as we lived the adage, "Through thick and thin…". It told me that we can weather storms together and emerge stronger. That love was much more than chocolates, roses, wine and laughter. Love was oxygen!
Since then whenever we have been through a crisis – loss of parents, an accident of my toddler son, an almost loss of both my children in a scary situation, and just about whenever life has thrown a spanner in our works — we've handled them with dignity, strength, mutual support and love. And, we do not forget to feel grateful for what we have as well as we celebrate every precious moment.
I pray for our love to stay strong and blessed forever even as I feel the next quarrel brewing :)!
Pics courtesy: Freedigitalphotos.net except the last pic which is mine and cannot be used in anyway by anyone.
Comments
comments
Do you worry about SEO optimizing the content you write? Now you need not. Get my SEO Cheat Sheet to write kickass Blog Posts that rank well.
Get it for FREE here