As a content writer and the owner of two blogs, my inbox daily has a number of mails soliciting work like reviews, blogs, articles and guest posts. Most of these mails are really well drafted, praising me and my blog/work. I like praises, so I enjoy reading them. 🙂 These mails then gradually go on to the task of asking me to write for their product/service/website/event. The only jarring note, in many of them, is that they want me to write for free. I would have laughed hysterically if this wasn't my bread and butter.

Conversations with other bloggers and writers have shown that this is a Universal malaise of sorts. While initially I did write for free for a few people and websites, blame that on me being a rookie and not being any wiser.
Yes, my personal blog is public. You get to read what I write for free. But I put in a lot of effort and emotions, not to mention time and energy in my posts. I still continue to write for causes that strike a chord, for free. But I will not do it for you just because you say some flattering words to me.
Here are some reasons why I won't write for free:
You are a startup and have no money to spare:
While I wish you good luck with your new venture, I am sorry but I am not a partner in your startup. I do understand that you work under cash constraints. I co-own a startup. But the only way you will grow is by appreciating the talent of your colleagues, co-workers and partners.
Only monkeys work for peanuts!
And if you think that I have the talent to do something that will benefit your company, then surely that skill does not come for free. So please, do us both a favor. Ask me to work for you only if you can afford me.
My website will highlight you, and you will get you better traffic:
Thank you so much! I do appreciate your generosity and this philanthropic gesture. Perhaps, you did not realize that my work in the past was the reason why you approached me in the first place. I would love to write for your website after you show me that you respect my writing skills enough.

I will pay you with a voucher:
Thank you, but I prefer cash. In addition, while we are discussing this topic, I wanted your views on whether you'd like your next salary in the form of vouchers.
The exposure you get on working with our brand will get you more work:
Let me just begin by saying that I have an MBA in Marketing and experience in Brand Management. Surprisingly, I never did expect any of my partners, advertisers or vendors to work for free for the brands I managed. I would love to get exposure by collaborating with your brand. But, how can you ever ask experienced writers to work for free? You are not only doing a disservice to the brand you represent but are also insulting my talents and me.
I love your blog and want you to write for me dear blogger X:
Yes, I believe you especially since you didn't even address me by name. I know about mailers but please use my name before your wax eloquent about my blog. Shall we play 20 questions so that you can get my name correct?
I have this exceptional post written just for your blog:
All I ask for is one/two links to my website. Yes, I get it that you are looking to do a Guest Post. What I don't understand is why you can't read the relevant tab on my blog page where I categorically write that unsolicited guest posts are not welcome on this blog. Really, please do your homework first!
Other bloggers/writers are working for free:
That's just great for you, and I suggest that you hold on to them! I don't know their compulsions in selling themselves short. However, I value my work and my talent. Also, I don't write for free professionally, EVER!
To summarize, I would say to all the beautiful mails in my inbox folder, it is rude, patronizing and unprofessional to ask someone to work for free. Grow some conscience and ethics. I don't work pro bono unless I want to.
Moreover, yes, like you I have bills to pay too.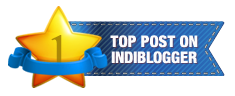 Comments
comments