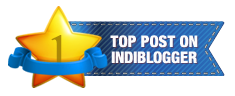 It was on 13th August, 2015 that my husband booked flight tickets for the four of us from Bangalore to Venice and back. While researching online, he came across BudgetAir.in's offer of flight tickets that was cheaper than all other websites. He lapped it up and paid through his bank account. The amount was over $3000. Thus began our misfortune.
That very evening we received a mail from info@BudgetAir.in with the itinerary and flight tickets. We noticed that there was a typo in my younger son's name. We immediately wrote back asking for a name correction. While that seemed like a big issue then, the real disaster was just unfolding. We soon realized that BudgetAir.in was like a ghost website. The Contact number helpfully splashed all over the page is NEVER picked up. Trust me, I have even waited for more than an hour and yet no reply. Though the website URL is .in which implies based in India, they have no contact name or address that is India based. Even the contact number operates only during the working hours in The Netherlands, not that anyone ever answers the phone. 
Despite numerous mails to the email address, we heard no response. This worried us. It was a name change in the ticket after all. Then on the morning of 14th August, 2015, we got another mail from them informing of a schedule change in the itinerary. It had no mention of our previous emails. This terrible change increased our return plan by more than 8-12 hours as it included an overnight stay in Abu Dhabi. The airline was Etihad Airways. The email mentioned that we had a right to reject the schedule change. We immediately responded to this by mentioning that we were not okay with this and wanted our tickets canceled and money refunded. But, no response from them again. Both my husband and I kept trying their Contact number all through 14th August but no reply. On doing a quick search on the net, I discovered that there were many reviews that mentioned this unprofessionalism. My blood ran cold. Had we landed ourselves into a huge mess?
Out of desperation we called the airline. They confirmed that we had the right to cancel the tickets without any charges. But they were unable to cancel our tickets, which they said they will do with full refund, since the tickets had been booked through BudgetAir. Now we were truly in a soup. BudgetAir.in was incommunicado.
Since then we have been constantly writing to them and calling them up but to no avail. We even reached out to their BudgetAir.nl office and spoke to the Customer Service Representative there who has repeatedly replied that they will respond. She even wrote them an email sending a cc to my husband. My husband has also reached out to Travix which is the owner company of the BudgetAir and left feedback on Travix's website but no response from them as well. We have reached out on twitter to BudgetAir.nl who have asked for the details but not responded otherwise. The tickets are still not canceled.
Not only are we suffering unbearable trauma both mentally and financially at the unprofessionalism of BudgetAir but we had to cancel our vacation plans as well. We couldn't possibly dream of traveling on these tickets for our European vacation.
I am writing this blog post to let everyone on the net know that BudgetAir must never be trusted to make flight bookings for you. I am still hopeful that someone will wake up and address this matter  and it will get resolved from their end.
If not, I am considering my legal options by suing them for my money. That will be the final resort, but I will not stop till they compensate my family for this. This is one BudgetAir review you would not wish to miss for your own safety.
Beware of this site for making any flight bookings. I request my friends to please share this post so that more and more people can be told about the scam of BudgetAir.