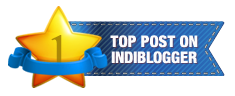 While browsing through the movie channels, I came across Marley and me. I faintly remembered watching this movie a while back when it had first released. I faintly remembered the cast and the storyline. I knew this movie about a dog would instantly appeal to the kids. So, I recorded this one. And the entire family watched it over the weekend. You know the funny part is that I had written a post about this movie way back in 2009 just a few months into blogging. I did not have Coco back then hence the co-relation that I did was on a very different level. I had a Yorkshire terrier named Brando way back in college who was a dysfunctional dog but we loved him to pieces. This movie connected with me because of that and because I had a toddler and a big kid back then.

Anyhow, the movie is great fun. It is comical and moving simultaneously. It is based on a real life story of a Labrador, Marley, who is a crazy, untrained dog who does wild things and his life journey with this family. Now, that I have a Labrador, Coco, who recently turned 4, I saw the movie in a different light.
My boy is a trained, well-behaved dog with his quirks and many idiosyncrasies. For starters, he is afraid of heights. So, when he climbs the stairs, he never walks close to the rails but closer to the wall. If you even put so much as a cloth near the rail then he will not climb the steps no matter if his life depended on it. He also has an inexhaustible supply of poop. We used to take him for regular walks but got sick of picking his poop 2-3 times over the route. Don't know where he keeps the reserve but he is always ready to poop in new territory. 🙂

He talks. Oh yes, he has a repertoire of words and sounds in his doggy language that he uses effectively to communicate with us. His hmmm and other sounds are quite hilarious. And when he wants things done, he will continue to talk to you till you move your ass and listen to his demand. He is also fluent in Hindi and English and follows your conversation clearly.
An extremely loving guy, he is always around when you need a hug and gives you the utmost attention when you need a caring ear. I have long conversations with him when he looks into my eyes and sits still listening to every word I say. He understands and never judges. He is the perfect Counsellor. To show his empathy, he will put his head on your lap or come snuggle against you. No matter how short a time you've been away from home, he will give you a rousing welcome. He does a funny Zulu dance and climbs all over you. He is one of the best reasons to come home, really!
Oh yes, and the chap sometimes just takes off from the house when he sees a stray dog or if he is in a mood to trouble us. The bugger will not come back on his own. The sons and I then have to scout the neighborhood and tempt him with treats to get him to head home. He has done this running act many times. Once, he even went inside another house whose inhabitants were shocked to find a full-grown Lab in their kitchen. Ah, the stories of his escapades. 😉 But luckily, being a friendly boy, most people like him. He is especially good with kids. He has his own fan club of kids who come every evening to play with him. Of course, their parents do not let them keep a dog. You know, all kids want a puppy!
The guy loves his car rides. He sits in the hatchback's boot, very pleased to see the world go by. Just like Marley in the movie, our Coco was the last of his mother's litter to be picked up. We later realized that he was perhaps rejected because he had a condition of undescended testicles. That later required neutering, surgery and painful recuperation. We didn't know and in hindsight, it doesn't matter.
What Coco means to us cannot be put in words. He loves us immensely and totally. His pink nose, his wheat fur and his brooding golden eyes can make your heart melt. But, his heart and his unconditional love for us is what makes him so special.

I would like to end this post with the last lines from the movie that best sum it all.
A dog has no use for fancy cars, big homes, or designer clothes. A water log stick will do just fine. A dog doesn't care if you're rich or poor, clever or dull, smart or dumb. Give him your heart and he'll give you his. How many people can you say that about? How many people can make you feel rare and pure and special? How many people can make you feel extraordinary?
Comments
comments