I am someone who has had spectacles since I was a little child. Yes, it was definitely unusual for those days. I remember being the only one in my class for a really long time who wore spectacles. I was mercilessly teased by being called Chashmish, which is a derogatory term in Hindi for spectacle wearers. I really felt conscious of the ugly plastic thing that sat on my nose making me look hideous. No matter how my mother explained to me that I needed to wear spectacles, I absolutely abhorred doing so. I 'lost' many pairs to get rid of them. But alas, I had to keep wearing them.
As time went by, the eyewear changed. The frames were still mostly in neutral colours like grey, brown or off-white, each one uglier than the other especially among the plastic frames which children had to wear. You see, no one actually thought of making frames that would complement the face of a child. Very unlike the choice that we have today in the same segment. School went by and then college. I never liked my spectacles, but the frames had gotten better by now. Some of them even looked good on me. Yet, I craved for my face sans it.
I got that opportunity in college when I tried contact lenses for the first time. My vision was definitely better, and I was happy to have no contraption hiding my eyes. I loved the freedom that contact lenses gave me. I even enjoyed wearing eye liner that I had not worn so far. And then guess what, I went and bought my first shades. Yeah, laugh all you want but then dark glasses were always a fashion statement. From models to film stars, if you wanted to look hot or cool, you must get them. There was a great choice available in a range of colors and shapes to flatter every face that was there.
Years passed and my love-hate relationship continued with my eyewear. Of course, I always owned spectacles as every contact lens wearer does to be worn occasionally. I had tried some funky ones in reds and blue by now. And, I openly liked how they looked on me.
Once, I had kids, I either found less time to wear contact lenses or felt more comfortable in wearing spectacles. I switched to wearing spectacles on a daily basis happily. Was it more to do with my comfort with my looks or that I just did not have the time, I don't know. All I know is that, these days, the contact lenses lie in their cases to be worn on some rare days. Now the eyewear of choice for me are my spectacles. I recently bought a rimless pair that I love.
Indeed, life does come a full circle. Who would have thought that I would actually love my spectacles one day?
Do you have any eyewear tales to share?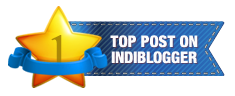 Pic courtesy: sritangphoto on Freedigitalphotos.net
Comments
comments
Do you worry about SEO optimizing the content you write? Now you need not. Get my SEO Cheat Sheet to write kickass Blog Posts that rank well.
Get it for FREE here