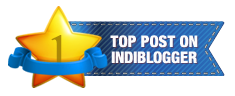 In these times, when all that we find on the front pages of newspapers are ads and more ads, there was a special cover page that HT did for a very special person named Shrishti. Shrishti is a Class 12 topper. She wrote in to HT sharing her wish to be featured in the newspaper because she felt that her parents would be very proud of her. The team at HT felt that the girl deserved more than that. So, they not only did a personalized first page for her but to give her memories of a lifetime –  they arranged a helicopter ride for her to fly above the city. The day was special for her, one I am sure she and her family will cherish for a long time to come. Do see the video that captures this heartwarming story.
This experience served as a kick-off point for HT's #SayThanks campaign that revolves around the idea of thanking loyal readers for their support and patronage. It is the brand's effort to acknowledge that behind every successful initiative are silent supporters who walk with you every step of the way. This is a feel-good initiative that is aimed at promoting goodwill.
I think this is a beautiful initiative. Personally, I feel that those who are close to us and are our biggest motivators often go unacknowledged. Think about it. How many times do we actually take time out to #SayThanks to our pillars of strength – our family, our dear friends, our colleagues and those who enrich our lives with their generosity helping us achieve our dreams?
Practicing gratitude is so important in life. It helps in spreading the halo of positivity in the Universe. God knows, we have too much negativity bombarding us on a daily basis. We need to actively share happiness and sunshine. What could be better than expressing gratitude to every person who touches our lives or means something in this journey of life to us? I am happy that a newspaper like HT is putting its might behind this initiative. I hope they also consider having at least a couple of pages in their newspaper sharing motivational tales and feel-good stories on a regular basis. That would be such a treat for their readers. Unfortunately our newspapers have mostly ended up becoming agents of doom and gloom with good stories often gathering dirt in some hidden corner.
I say, it is time to harness the power of Good, the power of positivity. Let this campaign guide us in acknowledging good in the people around us.
Comments
comments