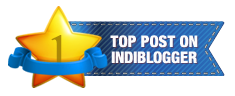 None of us likes to think about morbid topics like death and disease, but they are realities of life. While we all must take care to eat healthy and exercise, it is also equally necessary to be prepared for medical conditions with adequate medical insurance and cover. While healthcare has improved rapidly and big diseases are being defeated every day, the treatment costs have skyrocketed. Imagine if a critical illness was to strike the earning member/s of the house and you are not prepared/insured for it.
Having coverage for critical diseases is necessary for peace of mind in the event that such a disease strikes a loved one or us. Remember that Critical Illnesses are not normally covered by regular Medical Insurance policies. Edelweiss Tokio Life – CritiCare+ is an excellent policy that provides critical illness insurance.
Here are some highlights of the policy:
What I liked about CritiCare+: 
Coverage for many critical illnesses: You are protected against these 17 Critical Illnesses: (Image of 17 illnesses)
High coverage at reasonable premium: The sum assured that can be chosen ranges from Rs. 5 lakhs to Rs. 1 crore thus helping you to account future inflation and rising cost of medical treatment. You can avail of discounts on premiums for higher sum assured. The premium is quite reasonable considering that one can get a single claim cover option of Rs. 1 crore by paying the premium of Rs. 1000 (excluding taxes). This is at an entry age of 25 applicable to a non-smoker. This goes up as the entry age increases.
High entry age: The minimum entry age is 18 and goes right up to 65 years. This is a relief especially for those of us who would like to buy this for the seniors in our family.
Easy option of buying online: CritiCare+ can be purchased easily online. This offers greater convenience to the people interested in buying the Cover. You will find friendly advisors on CritiCare+'s website to help with queries and concerns.
Multi-claim option: This unique option allows up to 3 claims on the same policy, provided the claims are made for diseases in different groups. There must be a gap of 365 days between subsequent claims. Most importantly all future premiums are waived off after the first claim making it easier for the family of the insured.
Tax benefits: You can avail tax benefits under Section 80C and Section 10 (10D) of Income Tax Act, 1961 for the premium.
Get entire Sum Assured: The Sum Assured is completely paid to the insured on diagnosis of a covered Critical Illness for a single claim option. This is irrespective of the actual treatment costs. The only exclusion is when the insured does not survive until at least 28 days post diagnosis of the disease. Remember this is like a term life insurance plan; hence, nothing is paid if no Critical Illness is diagnosed during the duration of the Policy.
Here's what CritiCare+ could work upon:
Maximum Policy term: This is 30 years, which means that if you have taken this policy in your 30s, it will expire by your 60s and may not take care of illnesses in your ripe years. I wish the maximum policy term could be extended. Also the maximum age the policy supports is 70 years. With our seniors living into their 80s, they may not be covered when they most need it.
Increase Sum Assured: Often what may seem adequate now will be grossly inadequate a few years down the line due to rising costs. However, there is no option to increase the Sum Assured. This could be a useful benefit, which could be given by paying additional premium.
Multi Claim option allows claims from different groups: In case you had a critical illness from the same group that you've already claimed for, then you cannot utilize CritiCare+ for it.

 
How does CritiCare+ compare with others in the market:
CritiCare+ is a well-thought out critical illness insurance policy that offers reliable coverage at competent premiums.

Its terms and conditions are well laid out on its website and in the brochure.

Its exclusions are in line with its competitors.

It offers a high Sum Assured option compared to other similar policies.

It is better rated than Critical Illness Riders that are offered with Medical Insurance plans. Most Riders offer much smaller coverage and are limited in their features.

Its Multi Claim Option is a unique, beneficial feature.
Always remember to do research and read all fine print before making the decision to buy an Insurance Policy. You can also try comparing policies and their features for the most informed and optimal choice.
Comments
comments
Do you worry about SEO optimizing the content you write? Now you need not. Get my SEO Cheat Sheet to write kickass Blog Posts that rank well.
Get it for FREE here