The delightful video above takes me on the journey of wishes – fulfilled and unfulfilled. As kids, I remember clutching that broken eye lash and wishing with all my might for whatever I wanted and then waiting with bated breath for it to come true. The wonder, the excitement, the joy of it all! And then who can forget the ecstasy at receiving a cherished gift? Yes, it is the thought that counts much more than the gift itself so many times, but I've not known anyone who doesn't like a gift. Even now, when I can pretty much buy what the heart desires, I still cherish gifts from the loved ones. This Wish chain is such an amazing concept. It shows that the idea of giving sets forth a chain reaction of feeling good and making others feel good and cherished.
When Heena shared her wish in this post http://www.icynosure.in/2015/07/every-wish-comes-true-with-flipkart.html, I couldn't help but stifle a giggle. Her husband is so similar to mine. But I also immediately picked up my own hiking boots and luggage and took off on a travel journey in my mind's eyes. How exciting travel is! There is a sense of adventure, of discovering the unknown and of collecting precious memories. Travel also reminded me of my elder sister. She owns a Travel Agency herself. None of my travels have happened without her personal touch in finding me the right places to visits and spectacular places to stay in. But you know what, in spite of orchestrating such fantastic travel opportunities for others, she hardly finds the time to travel herself. All the holiday seasons are her peak working time. Many family holidays had to be aborted due to her busy schedule.
I know she often laments the lack of time in her life. So much so that it is not only travel that suffers, she is hard pressed to even exercise. This is my wish of a perfect gift for her — a gleaming new home treadmill. I know she has no time to join a gym or go out for walks as her mornings are very busy. She is a working mother who effortlessly manages her home, daughter and work, but I don't want it to be at the cost of her fitness and health.
Though she has never told me that she would want a treadmill, I think this is an ideal gift for her. This model on Flipkart seems perfect to me:  It can be easily folded and stowed away. The perfect gift for my sister who likes to keep her home just-so. I also think that once she has the treadmill, she will be able to carve out some "Me" Time which she richly deserves. I would love to see her face light up when this wish of hers gets fulfilled through #AbHarWishHogiPoori with Flipkart. After all a healthy woman is the cornerstone of a healthy family! And I wish my sister all the health and happiness in the world!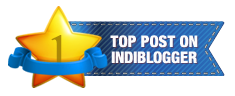 Comments
comments
Do you worry about SEO optimizing the content you write? Now you need not. Get my SEO Cheat Sheet to write kickass Blog Posts that rank well.
Get it for FREE here